The Wedding was May 27, 2006 in Fairbanks, with a reprise performance in Salt Lake City on June 3, 2006!
I asked her to be my wife on April 27, 2005. 13 months to the day later we were married. We've known one-another since she found me on ICQ in June, 1999.
My Folks, one Brother (Doug), and two Nephews (Ben and Cobey(and his wife and two kids!)), and a bevy of step-nephews (Nick, Zack, Chris, Mike and Matt) -mostly in Delaware... I have no plans to ever have children of my own (biological impossibility aside), so I'm the Uncle of this generation, Doug's the Father. (The "Goertz" family name is safe)

Til recently I had an German Shepherd named Scarlet, she was just about 13 when she passed in 2006. I had her since mid-1999. She doted on me like a concerned nanny.

Alaska since 1992! (Fairbanks 4 years, Anchorage 1 winter, Kotzebue over 12 years!), back in Fairbanks!


My parents think I'm a nut living up here, and maybe I am, but I convinced them to come and visit once in May, '98

In the end, though I love Alaska, it's not where you live or where you go... It's who you're with. (or in this economy, who'll pay you!) I have some terrific friends here (not that the friends in New Jersey were slouches!), so I'm not looking to leave. I liked N.J. and P.A., Florida was too hot, I've visited my Aunt & Uncle who live in New Mexico, I think the desert is beautiful too!
However, I do think Trees are a feature... so why am I here in treeless Kotz??

See my Travel Page for past travels and future plans!


I'm working at the Kotzebue Regional Jail as a Corrections Officer & Police Dispatcher. I'm the Web-site designer for the department. I designed the page for the Kotzebue Police Department. Lots of links and such.

What I like
I'm not so strict in my ways that I have "absolute favorite things",
but I do have preferences, should the choice be available:

Color: Green (best with Black) -that's "Forest" Green, not lime or neon...

Car: I co-own a 2004 Toyota Scion now...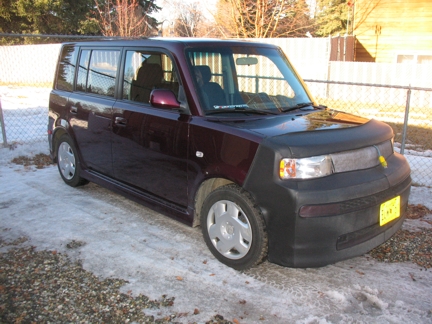 I like the hybrid electric/gas - they make the most sense. Smart Car? a Mini? I dunno, a Porsche "Ruff Turbo"?
I miss my '83 Honda Nighthawk 650 motorcycle! I'm looking at maybe a Ural Motorcycle. What the heck.
Now I have a Goldwing 1500 for tooling around town with my ole' lady!
<!IMG SRC= "vulcan_5914.jpg" ALT="Kawasaki Vulcan 500">

Computer: HP 17" notbook computer, and an old Gateway 2K 400mhz. 128mg Ram, DSL connection, etc. Using no-where near it's capacity. I got it in 1999 and use it to play diablo.
I did get a Sony Mavica Digital MVC FD92 Camera in late 2001. I put it to GREAT use, building the City of Kotzebue Web-site. take a look at the 'pictures pages'. 99% of the Pictures are mine. I've easily paid for it in saved money on film development, judging by the number of pictures I've taken with it! I retired it at 10,000 photos, giving it to my wife (who's taken another 5,000 pictures) and buying a Konica-Minolta Z-3 4 megapixel camera. I broke that, and the airplane cleaners stole my Canon Powershot A620 7.1 megapixel camera, but now I have a Canon Powershot A630 8.0 megapixel camera w/4x optical zoom (HIGHLY recommended).
I gave away a Sony Cybershot DSC-H2 6 megapixel w/12x optical zoom.
I don't think I've taken one photo with my Canon AE-1 film camera since buying the first Sony!
I take 10-20,000 photos a year plus hours of video. I hada Nikon Coolpix L110 as my primary camera. HD, 12.1 megapixels, 15x zoom.
I have a digital SLR, but mostly take my 10K/year pics with my iPhone.
Check my YouTube channel with over 300 videos! Khevron's Youtube Channel

Food:
Filet Mignon over Prime rib
Roast Turkey (with "all the fixins") yum!
Wienerschnitzel
French Onion Soup
Lamb Vindaloo (East Indian)
Lady Capella's Apple Bread Pudding
Baked Potato with butter and chives
Mystic Chai
Vege's are good too, but not Artichokes, Brussel Sprouts or Asparigus!
Kareina's home-made Pizza (not the "Plastic Pizza" from any of the big chains
Cola wars? RC over Coke, Coke over Pepsi (but real fav is White Rock Cola)
Mayonaise over Miracle Whip
Lima beans are projectile weapons, not food
Let's just say that "Hot dogs are not food" and leave it at that!

Animals/Pets: Golden Retriever's, Shepherds & Newfoundland's specifically, Big, friendly dogs in general
I like Cats, as long as the feeling is mutual. One used to sleep on my chest at night.
Someday I hope to have some property and keep some animals, but I'll have my one dog til then.

Genres: Sci-fi, Fantasy, Historical Fiction & Non-fiction

Authors in no particular order or genre: Steven Brust, Terry Pratchett, Isaac Asimov, Larry Niven, Orson Scott Card, Fred Saberhagen, Sprague DeCamp, Sharon Kay Penman, Anne Rice, Anne McCaffrey, Arthur C. Clarke, Katherine Kurtz, Fritz Leiber, Ursula LeGuin, Robert Jordan, J.R.R. Tolkien, C.S. Lewis...

Games: AD&D, LOTR Risk, Monopoly, Backgammon (Acey Duecey), Chess, the Great Dalmudi, Montfort Global Thermonuclear Uno, Munchkin, Cards Against Humanity, Fluxx, Pool...
Computer games: Skyrim, X-Wing, TIE Fighter, Thief, Diablo, Pirates!, Freecell, Warheads, Winroids... haven't had the time to play...

Music: Queen, Pink Floyd, Yello, Mike Oldfield, Dire Straits, Enya, Clannad, The Corrs, Jethro Tull, Yes, Moody Blues, Doors, Warren Zevon, Led Zeppelin, Alan Parsons' Project, Laurie Anderson, Styx, Steve Miller Band, Eagles, Beethovan, Johann Strauss, Holst, John Valby, Vanessa Mae, The Fixx, Blue Oyster Cult...
Songs: Little Red Ridin' Hood, Hot Rod Lincoln, Those were the days (by Mary Hopkin)

TV Shows: A Game of Thrones, Big Bang Theory, Battlestar Galactica!, How I met Your Mother, West Wing, Babylon 5, The Sopranos, Smallville, StarGate SG-1 & Atlantis, The Office (BBC), Star Trek: Next Generation, Frasier, Ally McBeal, Farscape, Law and Order, Monty Python's Flying Circus, Black Adder, Red Dwarf, Ab-Fab, Black Sheep Squadron, Connections (1-3), How the Earth was Made, History's lost and found, Great Castles of Europe (et al)

Movies: Monty Python and the Holy Grail, History of the World Part 1, Ferris Buellor's Day Off, Excalibur, Men in Black, Star Trek II: The Wrath of Khan, Braveheart, Pulp Fiction, Ever After, The Mask of Zorro, Sixth Sense, The Matrix...
The Lord of the Rings Trilogy. Extended edition of course!
"Can I get you something to ring... er, I mean, drink sir? (Bored of the Rings - Harvard Lampoon)

What do I have on DVD so far?:
All of "Monty Python's Flying Circus" TV Program (14 DVD's) hours and hours of Python!, "2001: A Space Odyssey", "Time Bandits", "Ever After", "History of the World Part 1", "Highlander: Director's Cut", "Brazil", Dark Ages, Patriot, Braveheart, City of Lost Children, Much ado about nothing, Henry V, Baron Munchausen, Robin of Sherwood, Young Ones/Full Bottom, The office, Absolutely Fabulous, Battlestar Galactica Old and New series... Robot Chicken Star Wars! Lots more now.

Comedians: Steven Wright, George Carlin, Bob Nelson, Ellen DeGenerous, Paula Poundstone, Dr. Demento, Bob Newhart, Garrison Keillor, Blue Collar Comedy.

Like Comic strips? Go to this link: My Heraldrydiculous
UExpress Comics
Calvin and Hobbes, Doonsbury, and a bunch of other comics!
Or visit United Media Comics
for Wizard of ID, B.C., and more
'Tundra' is a cool Alaska-perspective strip. Available in Fairbanks and Anchorage so far. ...and finally has a home-page!
Best of all: Chas Addams - Creator of the Addams' family

Another Great link, if you have a sense of humor is: The Brunching Shuttlecocks
Great movie reviews, ratings, toys, commentaries, but they haven't added anything in years.!
And
This is True for a great weekly newsletter and more.

Don-Quotes - What you'll often hear out of my mouth:
"Greetings" or "Greenthings"
"We'll burn that bridge when we come to it."
"Funny, that"
(if a lady sticks her tongue out at me): "Don't stick it out unless you intend to use it!" ;-P

Favorite Quotes (TAGLINES):
"Just Visiting this TENALP" (Backward Planet)
"The Enterprise crew doesn't know it, but we secretly replaced their dilithium with Folger's Crystals..."
"Yes, She's my girlfriend... but she's an 'Unregistered Evaluation Copy'."
"This life is a test - it is only a test. If it had been an actual life, you would have received further instructions on where to go and what to do."
"I may not be able to grasp reality, but I can recognize it!"
"Jesus Saves, Moses Invests, Cthulhu Forecloses."
"I am Dyslexic of Borg. Prepare to have your ass laminated."
"I must be going. Evil plots don't just make themselves you know." -Prince Ludwig the Indestructable
"The FORCE is looking for a few good men."
"Lost In Space - The Motion Picture"
"I used to be agnostic, but now I'm not so sure."
"Southern DOS: Y'all reckon? (Yep/Nope)"
"640K ought to be enough for anybody." - Bill Gates, 1981
"REALITY.SYS corrupted: Reboot universe? (Y/N/Q)"
Fudd of Borg: "Be vewy, vewy quiet. I'm assimilwatin waces."
"If it can't be Groaned, it must be Mimed" -S. Becker
"Dislexics of the world, UNTIE!"
"Do not look into laser with remaining eyeball"
"Don't keep your mind so open that your brains fall out."
"But how fast is that in Furlongs per Fortnight?"
-The Steven Wright Computer Virus: Erases all of you data from your hard drive and replaces it with an exact duplicate.
If you liked those, check Khevron's Tagline Pages 1-13!!
Philosophies:
I like to re-use, recycle. Waste really bugs me.
Religion: To each his own. Who am I to impose my beliefs on another (or the reverse)?
"The world is my country, all mankind are my brethren, and to do good is my religion." Thomas Paine (1737 - 1809).
Prejudice is ugly as well as ignorant. We are all separate individuals, to be proven good or not good by words and deeds.

In Spring '97 I played a Russian Orthodox Priest in Fiddler on the Roof - a part that lasted all of about 12 seconds on stage each night... The beard was what got me the part. The hat was a popcorn bucket covered with black material... My moment in the spotlight.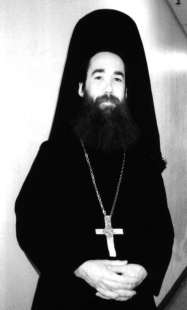 Need new textures for backgrounds? Go to this link: Julianne's Background Textures
Want strange icons and backgrounds? Check out Zeldman Presents...
Zeldman is contantly changing this site - Go to "Classics" visit Icons, but don't miss the Ad Graveyard!

To the Northern Ireland Family page

Back to Khevron's Main Page

Updated December, 2016