Khevron (Don's) Travel Page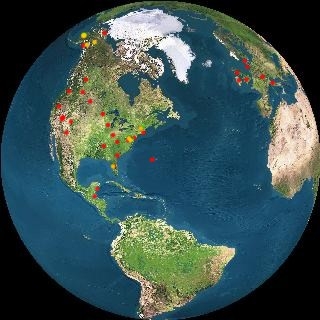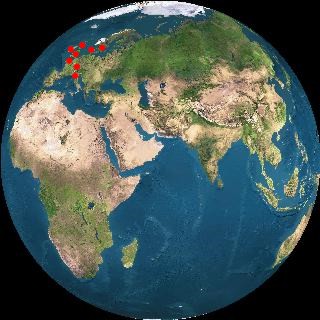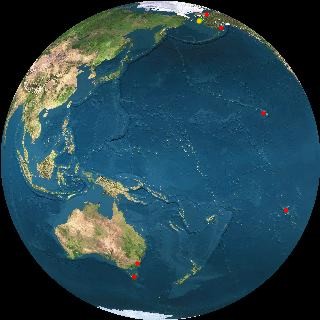 Yellow spots are where I've lived, Red where I've visited.
Mooseadventures Abroad!
September, 2018 Plan!
We are going on a Bucket List Quest to visit as many European (and beyond) countries as possible, starting in September, 2018 and planning to return before June 2019. We are soliciting both Advice and Requests! Advice as to what not to miss, warnings of what to avoid, and Requests for photos or video from places, or scouting suitability for visiting in future. This is a low-budget, off-season, plan as we go, backpacking venture, visiting much of Europe & Eastern Europe, as well as bits of Africa and the East. We may make a Drachenwald event or two. We want to visit Castles, Ruins, Museums, Mountains, Caves, Caverns, and people, and we'll be posting Video, 360 video, photos and info on our blogs and Facebook pages. First stop will be Iceland, then Northern Ireland/U.K. Plans, such as they are, subject to wild revision, generally North to South and back as weather dictates.
Please follow us on our adventure!!
Follow us on Facebook and Tumblr!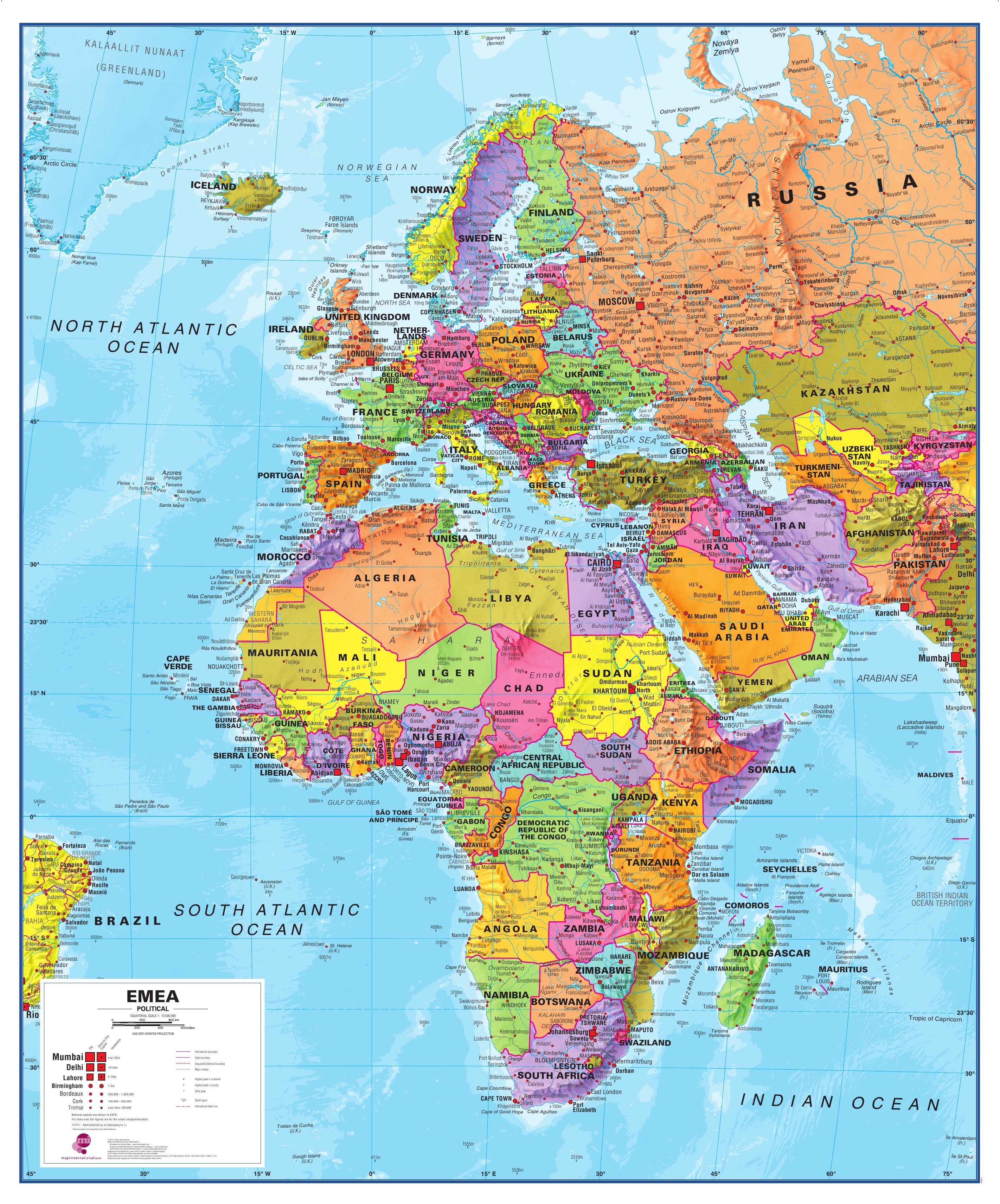 ---
Fall, 2012-Spring, 2013 Travel
The "Gone Crazy. Back in _8_ Months Tour - aka Moose Adventures
Moose Adventures - Our Travel Blog

Left September 5, headed down through Canada and throughout the USA in our Scion xB, and dragging our 1994 Goldwing 1500.
We'll park the car and travel on the bike, return to the car, head to the next area to explore.


We're well into the trip, so catch up on our blog and subscribe!
We plan to visit family, friends, camp out and couch-surf. We'll be attending SCA events, visiting museums, caves and watching the leaves change color.
On my TravBuddy map above I have to pick up 6 states - North Dakota, Nebraska, Iowa, Michigan, Indiana, and Louisiana to have been to all 50. Plus I want to add a few Provinces - Northwest Territories, Saskachewan, New Brunswick, Nova Scotia and others as we may.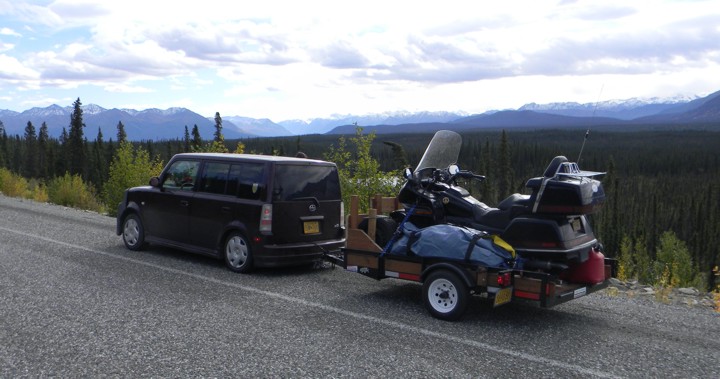 Highlights as of the Autumnal Equinox: Yukon, British Columbia, Alberta, Jasper National Park, Banff, Montana, Glacier National Park, Billings, MT, Cody Wyoming, Yellowstone and SE Idaho, Utah, Logan, Salt Lake City, Orem.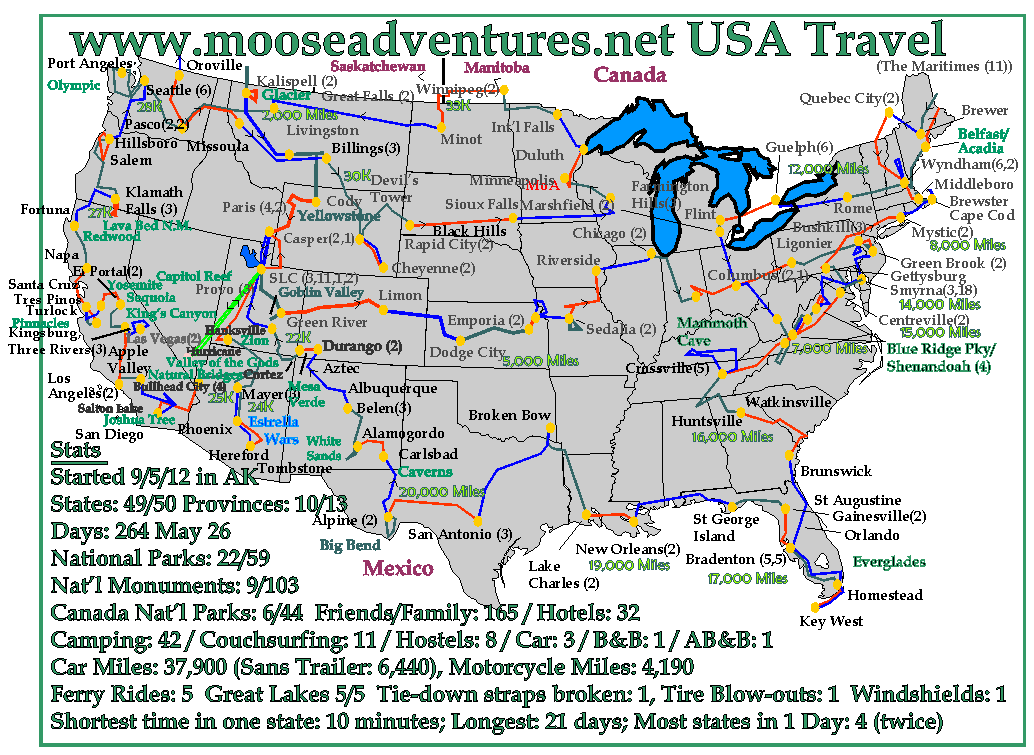 ---
Places I've been to in Alaska:

As of late 2011. I've gotten around a bit. Need to visit Dillingham or somewhere else in Southwest Alaska.
No plans to visit Adak - way too expensive and iffy to get out there.
I think I'm pretty well traveled, but not enough, so I intend to do much more!
What's topping the List: More of the Caribbean, South America, the Orient, Spain/Portugal, Morocco, South Africa

Most recently:
2011
Sitka in November: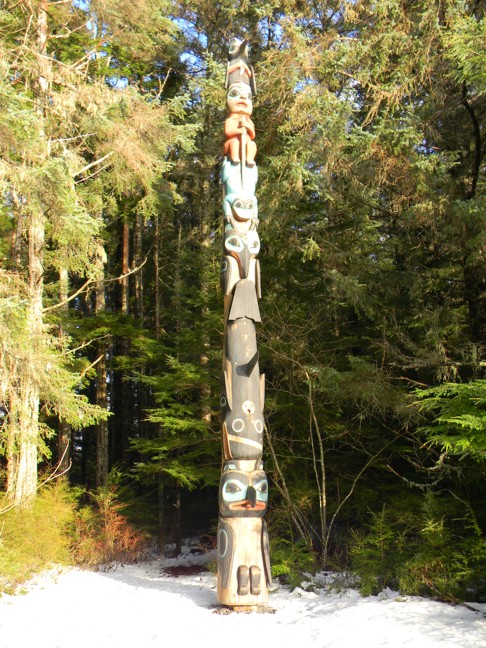 Alora and Sable and Jordan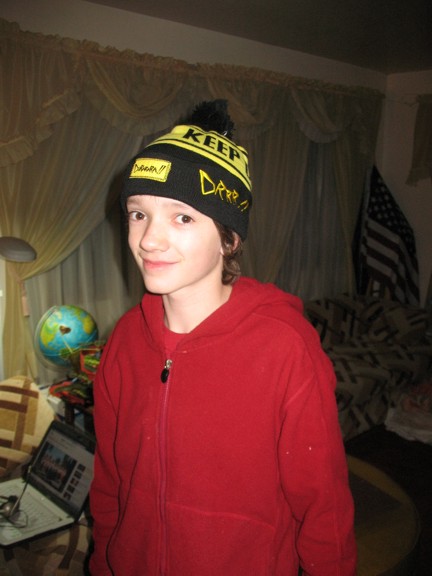 2010
November/December:
Visited Universal Studios Orlando - Harry Potter World etc.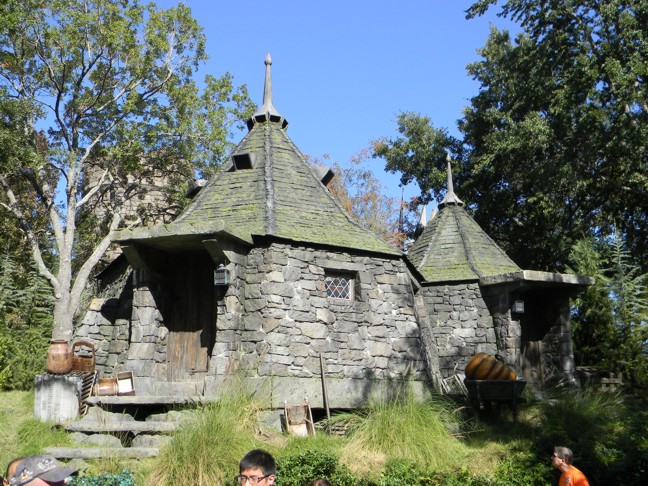 then on a Cruise on Norwegian Cruise Lines NCL:

and Mexico - Tulum City on the coast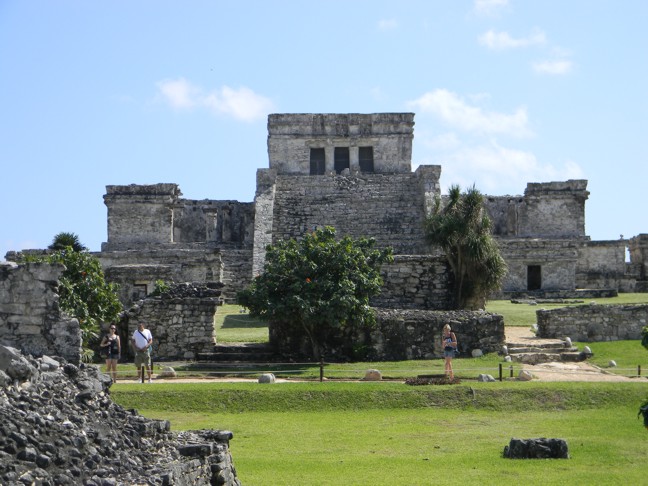 and went on a Zip-line in Belize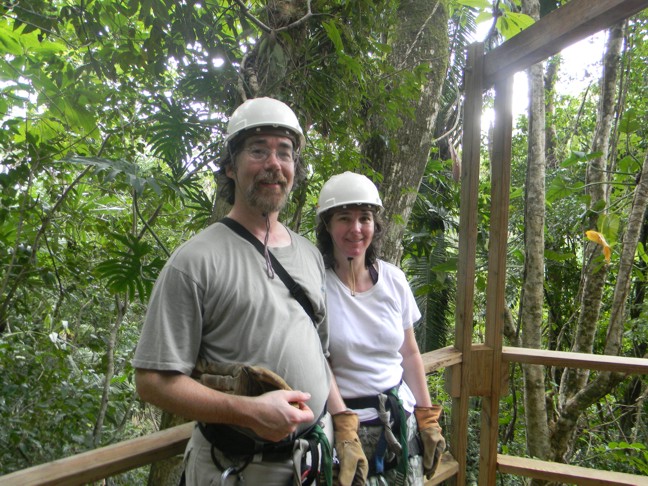 June - we visited Willow, Alaska, and drove back via the Glenn Highway, stopping to view a collection of Tractors...

my Tractor Page Visited June, 2010.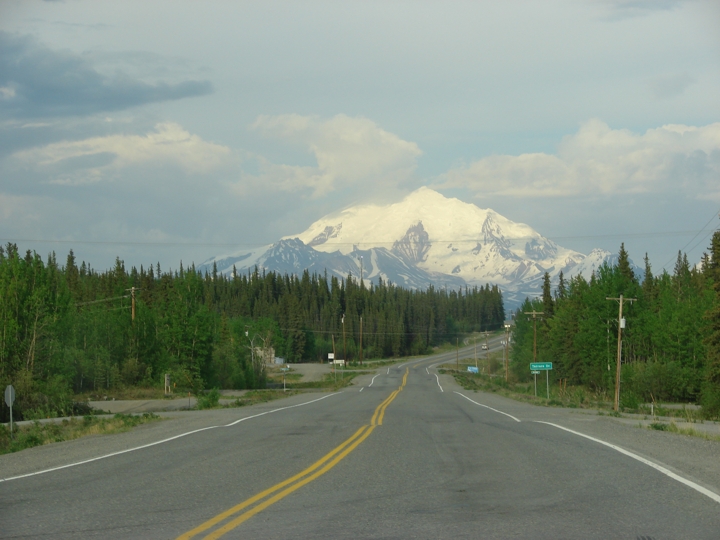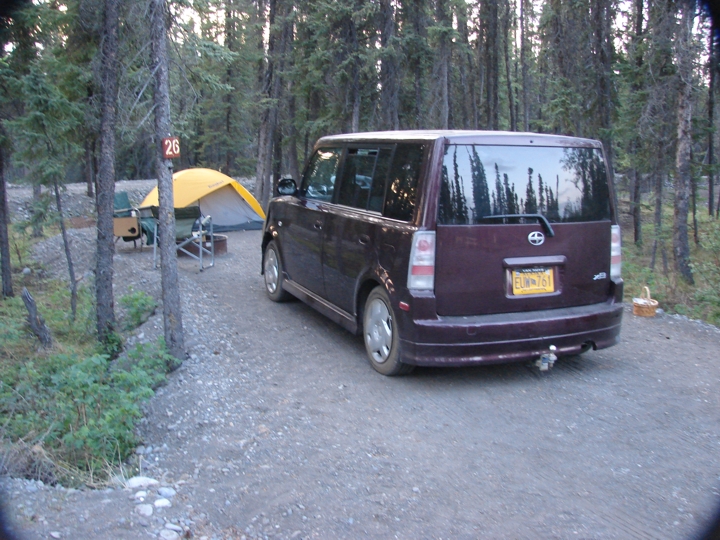 Then camped in Glennallen, and returned to Fairbanks via the Richardson Hwy.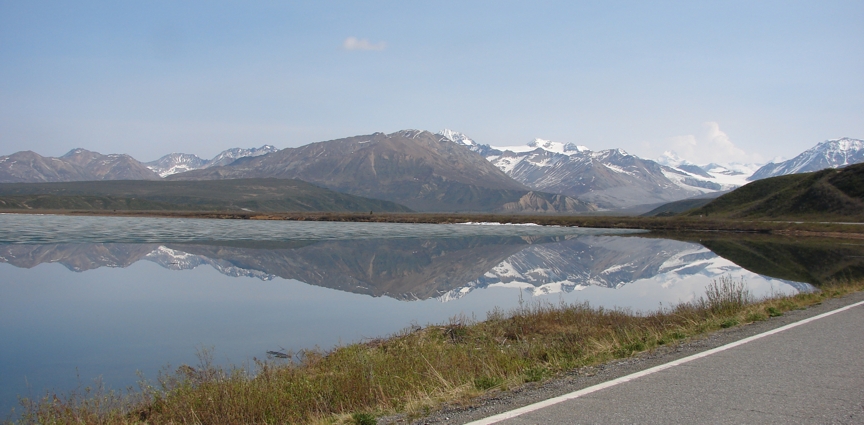 In October we visited family in Salt Lake City, Utah and Paris, Idaho, and friends in Portland, Oregon.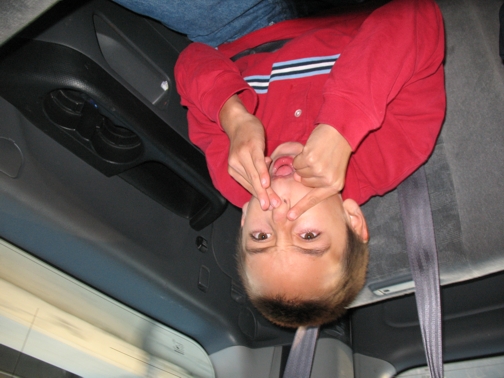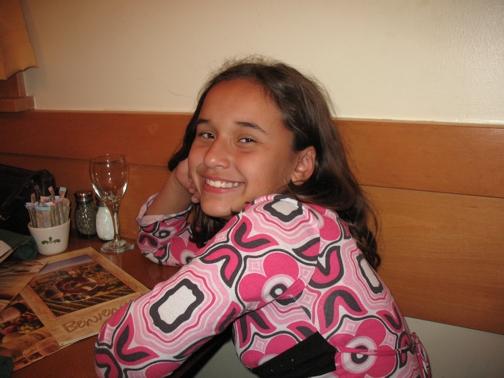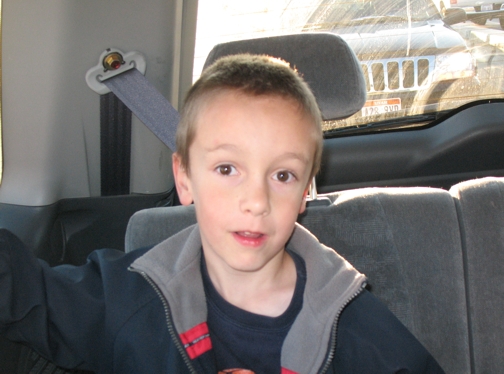 Kendall (I was holding the camera upside-down), Kaela and Evan.

Almost lost Tiara through a crack in the Earth!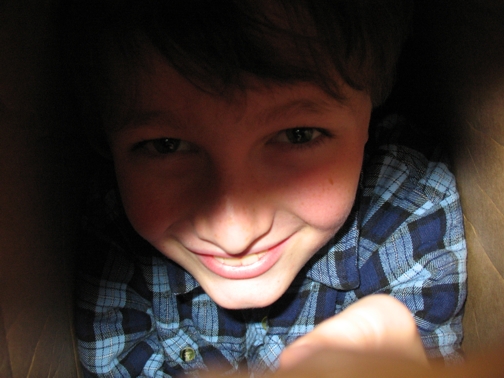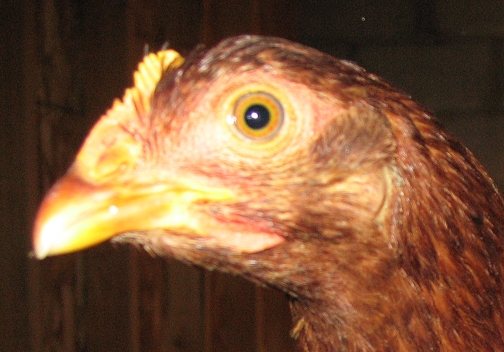 Smith kids in Paris, Idaho and the Paris Ice Caves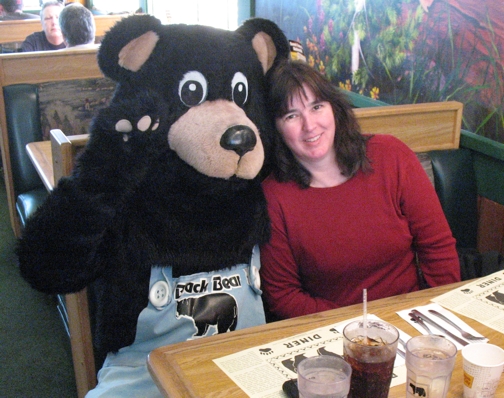 Black Bear Diner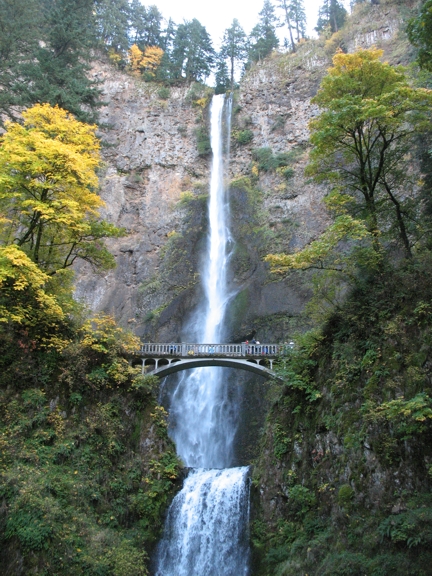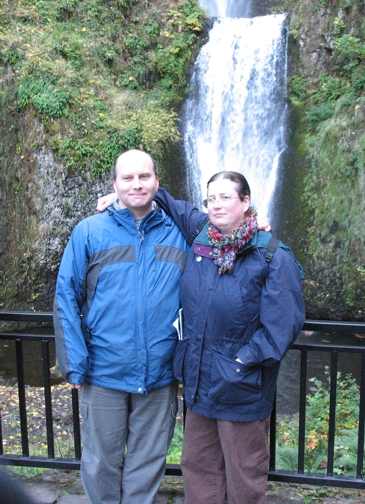 Multnomah Falls
2009 we visited Denali Park and the Denali Highway.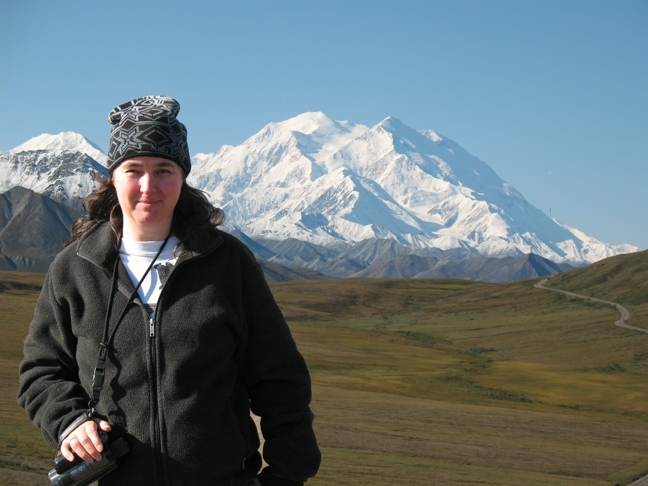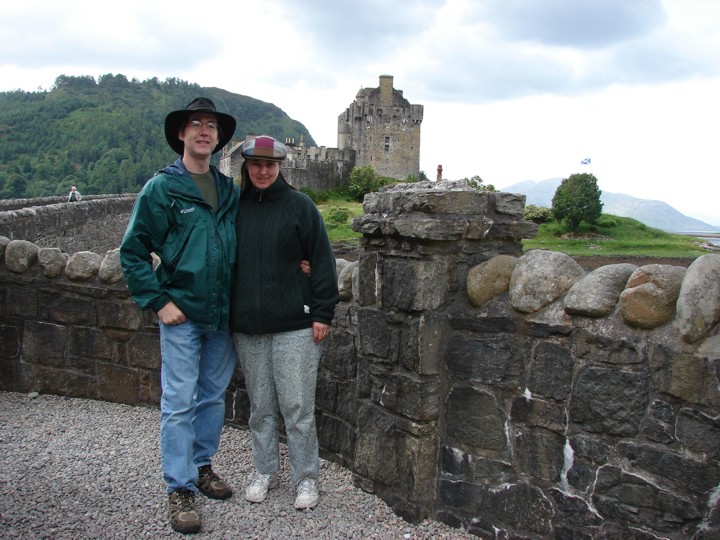 2008 took us to Cork & Kerry Ireland, Northern Ireland, Scotland, England Wales and a bit of France, returning to D.C. from Paris, May-June.

Castles Visited:

Blarney Castle
Ross Castle
Ballycarberry Castle
Ballymalis Castle
Aghadoe Tower & Church
Parkavonear Castle
Drishane Castle
Kanturk Castle
Mallow Castle
Demesne Castle
King John's Castle - Limerick
Castle Leslie
Dunluce Castle
Carrickfergus Castle
Armadale Castle
Eilan Donan Castle
Inverness Castle
Cawdor Castle
Drum Castle
Crathes Castle
Dunnotar Castle
Stirling Castle
Edinburgh Castle
Lyme Park (Pemberly)
Shrewsbury Castle
Castle Coch
Caerphilly Castle
Cardiff Castle
Buckingham Palace
Tower of London
Tower of Jeanne d'Arc
Other castles were seen from a distance.

Other Cool Places Visited:

Ring of Kerry
Dingle Peninsula
Stone Forts and Standing Stone Circles
Limerick, Galway
Omagh, Newtownsaville, Northern Ireland
Giant's Causeway
Carrick-a-rede Rope Bridge
Belfast City and Belfast Wheel
Glasgow
Fort William
Hogwarts Express- Harry Potter film location
Victoria Market - Inverness
Frankenstein's Restaurant - Aberdeen
Lyme Park Gardens - Pride and Prejudice Location http://en.wikipedia.org/wiki/Lyme_Park
Dr. Who exhibit - Cardiff
Oxford - everything
Christ Church- Harry Potter film location
London St James Park
Longdon River Cruise
King's Cross Station Platform 9 3/4
Monty Python's Spamalot the Musical
Eurostar Train to Paris
Half timbered houses and cobbled streets of Rouen, France
The Louvre, Champs-Elysées, Arc de Triomphe, The Eiffel Tower - Paris
My nephew Ben worked for NBC at the Olympics in China, August, 2008 - and...


...here are his pics.
Honeymoon- June, 2006
Honeymoon (pics) was to Salt Lake City, Washington D.C. and Delaware, North Carolina, Shenandoah Sky Line Drive, Virginia, Pennsylvania, New Jersey, and a tunnel tour of New York City & Seattle, June, 2006.

Australia- October, 2003
I visited Australia - Tasmania and New South Wales, Sydney and the Blue Mountains in October/November, 2003.

Pennsylvania October 1997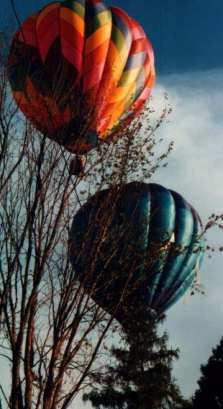 This is at the Shawnee Balloon Festival in Pennsylvania October 1997.
If you like that, there're more balloons from the 2000 Albuquerque Balloon Fiesta.
Travel inside the U.S.:

Olde Rhinebeck Aerodrome N.Y. (several times)
Sterling Forest - Ren Faire
Cape Cod (1975)
The Cloister at Sea Island & Jekyll Island Georgia (1979)
New Hampshire, Vermont, Maine, Massachusetts, Connecticut, Rhode Island, New York (1983)
(1989) a 49 day, 31 state tour in my Datsun 210 - Hit about every major National Park, and many major US cities.

32 States: New Jersey, Pennsylvania, Delaware, West Virginia, Virginia, North Carolina, South Carolina, Georgia, Tennesee, Kentucky, Indiana, Illinois, Wisconsin, Minnesota, South Dakota, Wyoming, Utah, Idaho, Montana, Washington, Oregon, California, Nevada, Arizona, Colorado, New Mexico, Texas, Oklahoma, Arkansas, Mississippi, Alabama.

Washington D.C.
Chicago
Salt Lake City
Seattle
L.A. (Yuck!)
Alberquerque

Parks and Monuments:

Shenandoah, VA
Luray Caverns, VA
Blue Ridge Parkway, VA & NC
Smokey Mountains, NC
Mammoth Cave, KY
Gateway Arch, St. Louis, MS
Badlands, SD
Mt. Rushmore, SD
Black Hills, SD
Devil's Tower, WY
Flaming Gorge, WY
Dinosaur, CO
Great Salt Lake, UT
Craters of the Moon, ID
Grand Tetons, WY
Yellowstone, WY
Glacier Park, MT
Olympic, WA
Mt St. Helens, WA
Redwood, CA
Muir Woods, CA
Mono Lake, CA
Yosemite, CA
Sequoya, CA
Hoover Dam, NV
Lake Mead, NV
Grand Canyon, AZ
Arches, UT
Zion Canyon, UT
Bryce Canyon, UT
4 Corners, UT & CO & AZ & NM
Niagara Falls NY/Canada
New Mexico - Carlsbad Caverns, White's City, White Sands
Washington D.C. Philidelphia P.A., and N.Y.C. numerous times.
Hawaiian Islands (American Hawaii Cruises) (1986)
While living in Florida, I visited, naturally, Disney World's Pleasure Island, Magic Kingdom and Epcot Center, plus Universal Studios, and saw a shuttle launch from Cocoa Beach.
While in Alaska, I've been to Chena Hot Springs, Denali Park, Prudoe Bay (aka Deadhorse), the Brooks Mountain Range, Seward, Cordova, Valdez, Tok, Delta Junction, Anchorage, The Alaska Zoo in Anchorage (before Binky the famous tourist nibbling polar bear died), Eagle River, Nome, Kotzebue, Kenai, Wasilla, Palmer, Glenallen, Ketchikan, Juneau, Sitka, Shungnak, Kobuk, etc.
While on vacation in May '98, We visited Seward, Alaska,
staying at a B&B called "River Valley Cabins"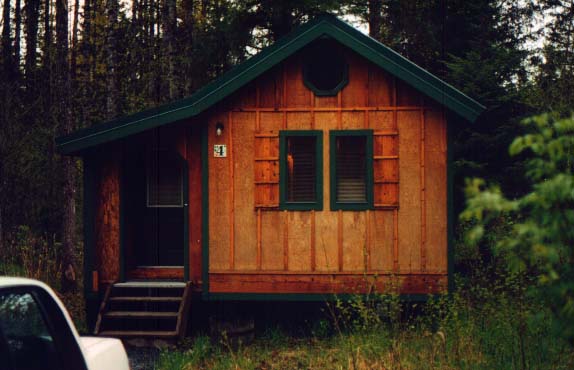 Here's a view of Seward from aboard the wildlife
Cruise we took (Ressurection Bay)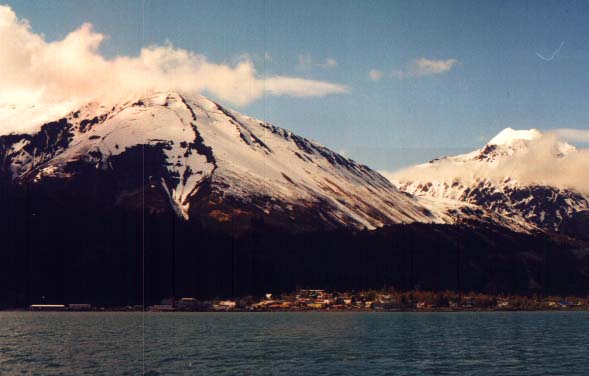 Foreign Countries Visited:
Germany/Austria/Italy in 1977 (I was only 12)
Bermuda (1979) (Cruised Holland America Line from NYC)
Canada (Toronto 1983, British Columbia and Yukon Territory on way to Alaska in 1992)
Tahiti (American Hawaii Cruises-but not a cruise - stayed 3 days on Tahiti and 7 days at Club Med on Moorea "roughin' it") (November, 1985)
Six weeks in Ireland, Northern Ireland, Scotland, England, Denmark and Sweden -April/May of 1999!
For pictures, go to Khevron's European vacation
Australia - Tasmania and New South Wales (Sydney, Blue Mountains) October/November, 2003.


In October of 2000 I took a trip to California, Utah and New Mexico. Can you say: Albuquerque Balloon Fiesta?


On a Christmas day trip on the Garden State Parkway in 1983, our family '79 chevy van had a melt-down. This is the last photo-copy of a photo. We were on our way from New Jersey to Connecticut. We made it, but in a Chevy Celebrity Station wagon one of the Firemen rented us (and a bit late).

In May, 2003 on an 11 day trip I travelled to San Francisco, San Jose/Los Gatos, and Cloverdale California, visited friends and attended SCA West Beltane Coronation, and then visited friends in Seattle and Pacific Beach, Washington.

There's a log of the globe I haven't seen yet! Other future plans include (in no particular order):
New Zealand
Canada (Motorcycle trip!)
re-trace much of the US tour trip but on motorcycle. Especially the Blue Ridge Parkway and the Eastern and Southwest US.
Germany
Scotland
Italy
Switzerland
returning to Ireland, etc!
Orient - Hong Kong, China, India/Nepal.
Egypt, South Africa
Brazil