This is my "Huebsch Relatives in New York State - Geneology Research" page.
My Mother, Margaret Louise Goertz's
My Grandmother Dorothy Jennie was a Huebsch.
Daughter of Frederick Huebsch and Louisa Eller,
Sister of Elmer and Milton Huebsch.

I know my brother Doug visited a cousin Jackie in California in the late 1970's, but we'd like to get in touch and fill in more details!
Hit the "reload" button if a picture won't show up all the way.

I found these pictures of headstones on-line at the Find a Grave Page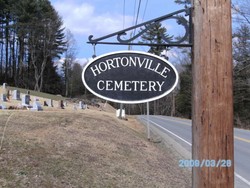 Frederick Huebsch
---

Bauernfeind Cemetery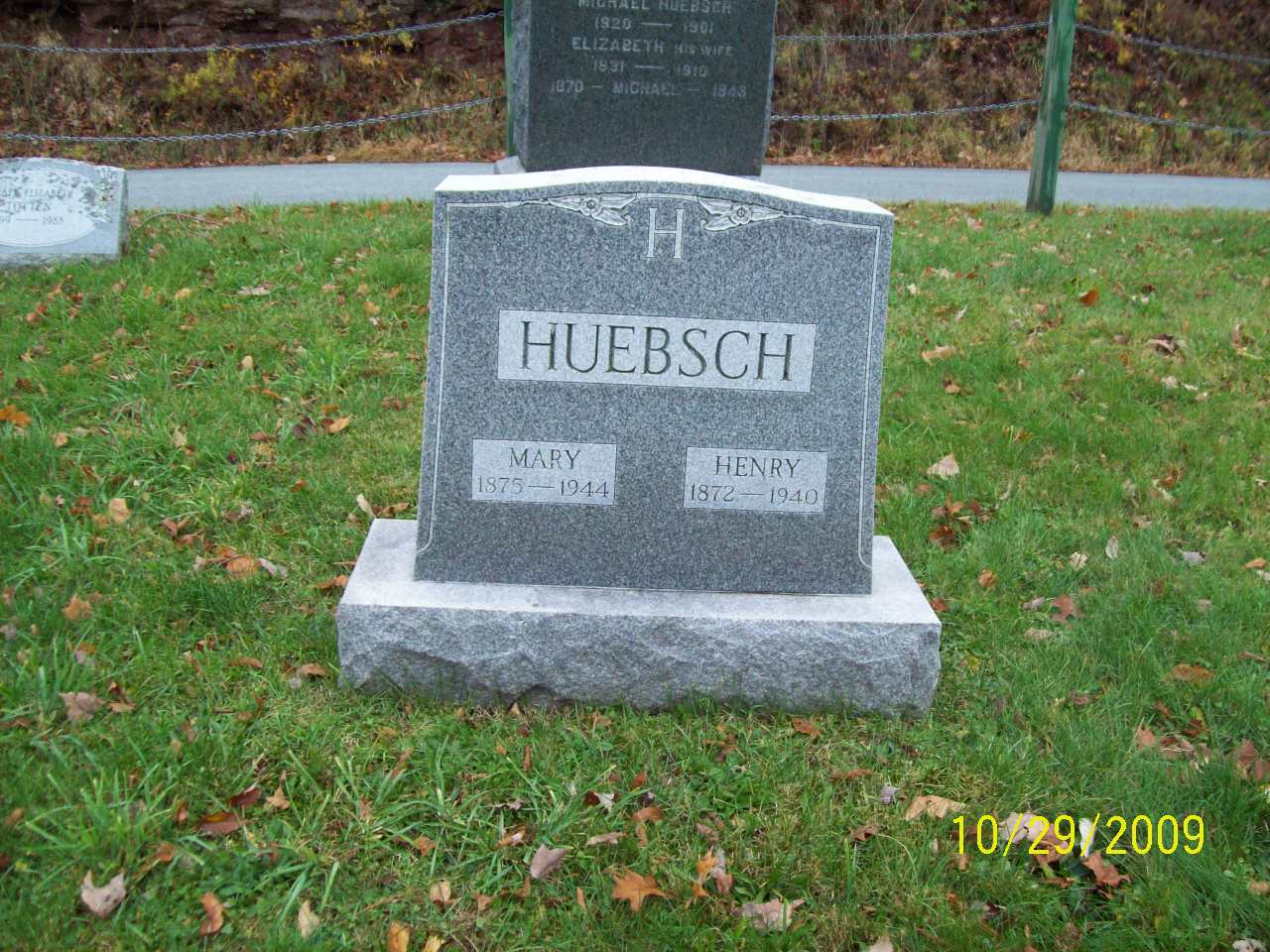 Henry and Mary Huebsch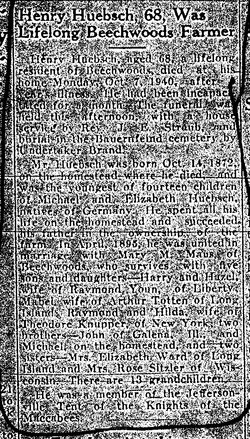 Henry Huebsch Death Notice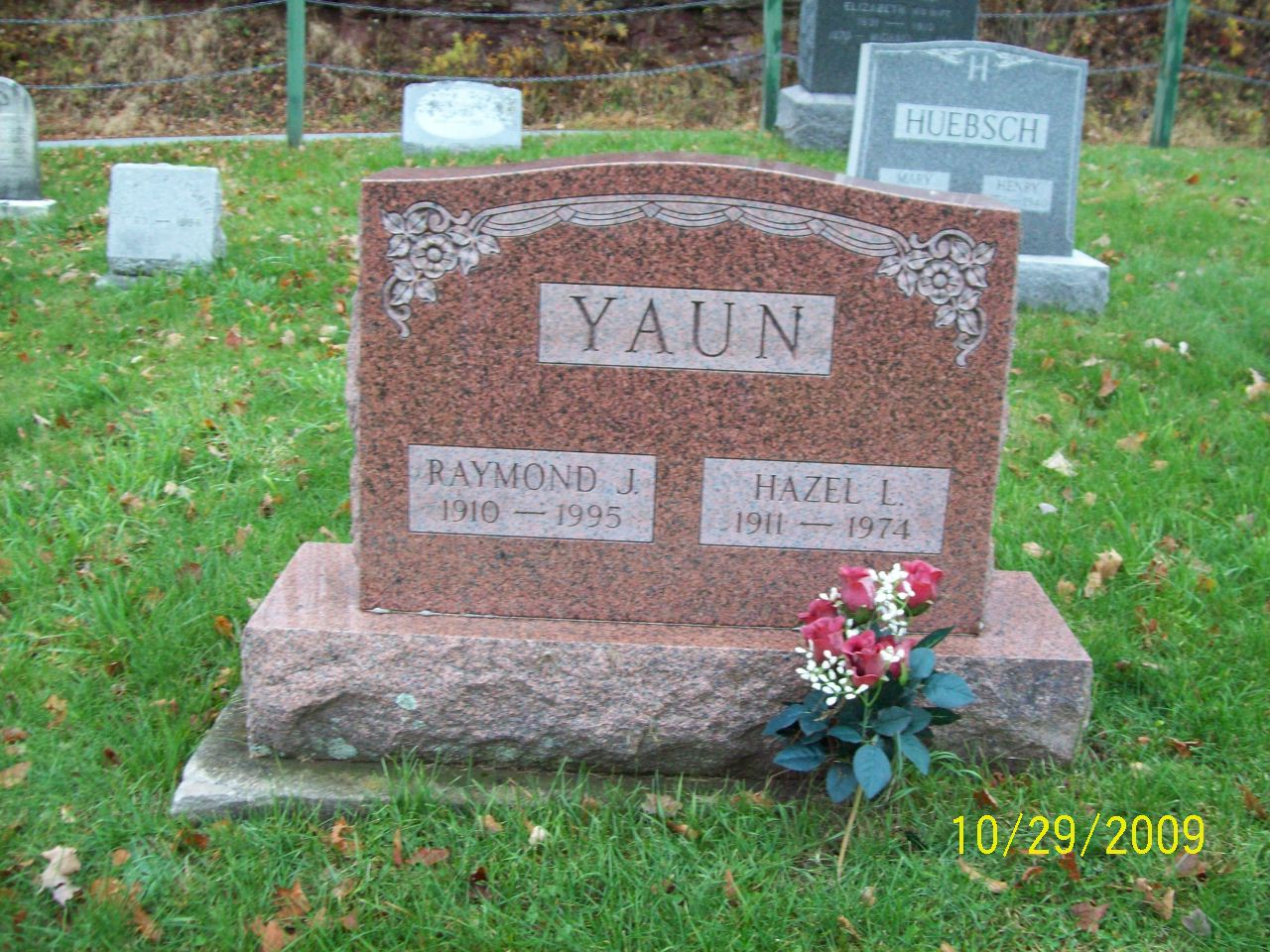 Raymond and Hazel Yaun

Michael & Eizabeth Huebsch
Names:
Eller
Goertz
Huebsch
Wagner
Wilson
Wiseman
Zapf

I hope to track down some more detail through other means.
To the Northern Ireland Family page
To the Northern Ireland Family Portrait page