---
Khevron's Australia Vacation
SCA in Tasmania
Thursday evening through Sunday afternoon the first weekend of my trip was well spent meeting Australian SCA folk. Two lovely ladies were staying at the house with us, the King and Queen and other folk were down for the event, called Laurel Bus. It was a collegium for the people of the Barony of Ynys Fawr, who came out of the woodwork for the event. I taught a basic heraldry class.


Mistress Acacia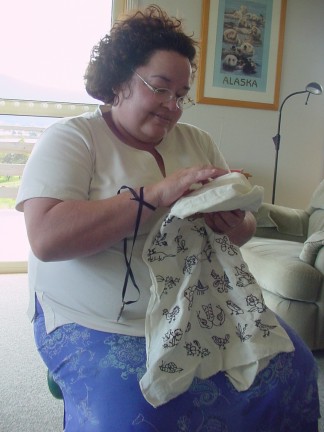 Kareina and Crian top
Constanzia, Khevron and Acacia bottom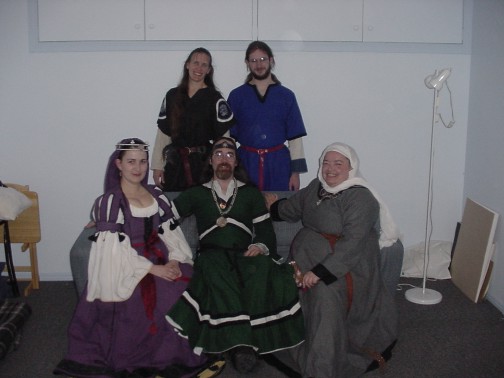 Crian and Kareina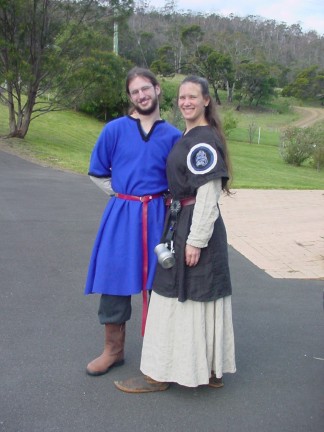 Mistress Rowan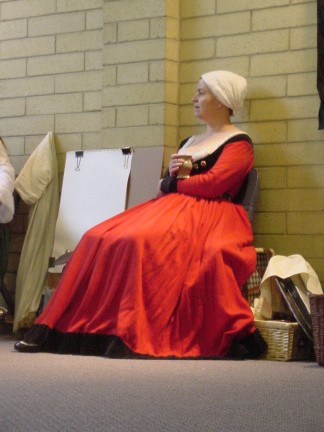 Baroness Constanzia "Stanzi"


I have another photo with Stanzi on my Doctor'd Pictures Page

Ynys Fawr Baronial New Thrones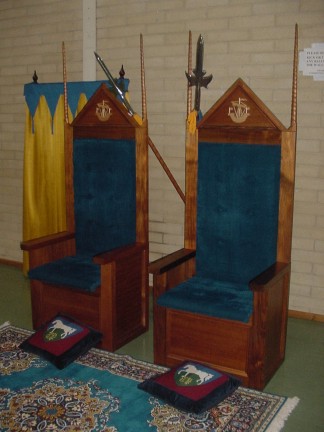 The Lochac Doomsday Book
This is a huge work. Each group gets a cover page to illuminate, plus pages to scribe all the names of the populace at the time Lochac became a Kingdom.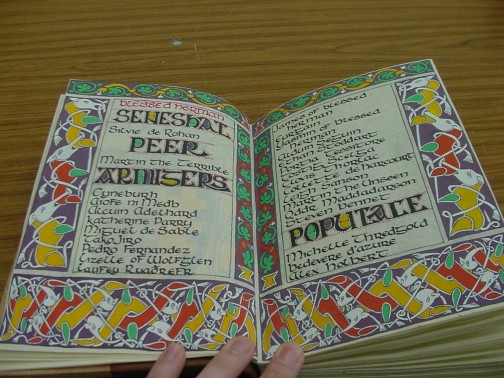 Alfar's peerage scroll, a Viking motif in a Carolingian style, on wallaby vellum.


by Mistress Nerissa (Queen)
Rhinehart receives lessons from King Alaric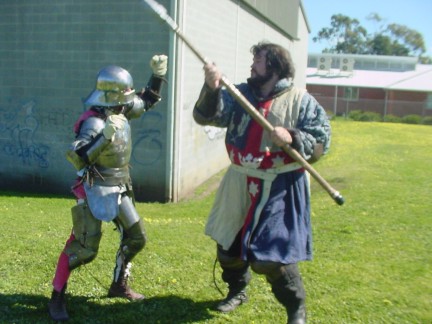 Alaric's Squire, Lady Arianwen o'Harlech

Colin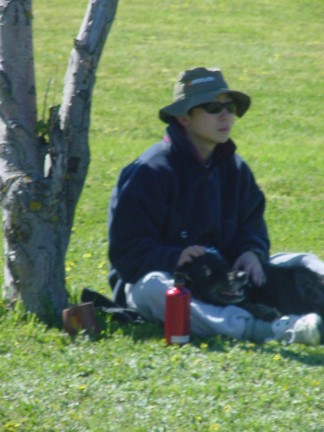 Acacia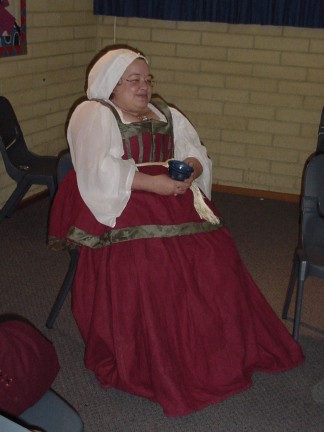 Rowan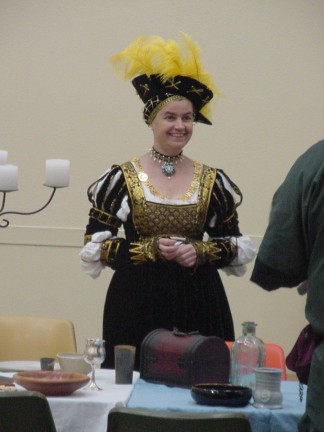 The Baronial Coronet of the Baron of Ynys Fawr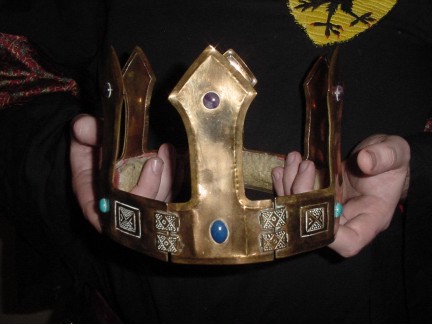 To Khevron's Australia Page