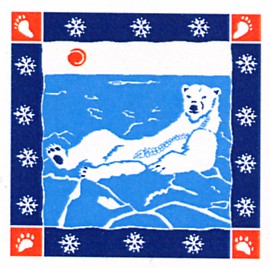 ARCTIC CHIROPRACTIC KOTZEBUE
DOCTOR BIOS:
Dr. Lewis J. Pagel
Hello, my name is Dr. Lewis J. Pagel, D.C., and I'm a chiropractor. I'm originally from a small town in Wisconsin, where I grew up spending my days fishing and playing baseball. I was a very adventurous little boy, who loved to jump into mud puddles and go swimming. I was active in a wide range of sports from golf and football to wrestling and cross-country. I didn't win many trophies for the sports I played, but I do have an extensive collection of participation ribbons in various colors. After high school, I attended the University of Wisconsin, Oshkosh where I earned my bachelors degree in Biology. I was also working part-time as a fisheries technician for the Department of Natural Resources and was a librarian for 2 years at the university. Following graduation, I went on to Northwestern Health Sciences University to earn my Chiropractic degree. It was during this time that I became more involved in running sports, both as a participant and a doctor. I started training for half-marathons (13.1 miles) and ran my first in 2003.
I love to travel and spent some time in Central America on several occasions for both recreation and biological research purposes. When I'm not working, I spend time hunting and fishing, and hope to travel all over the world to hunt and fish. Occasionally, I can be found in an art studio where I make wheel-thrown pottery and other sculptural pieces. Some of my work pops up on e-bay every once in a while (usually from friends of mine who want to get ride of it). I got married in 2004 to my high school sweetheart, and we are the proud parents of a miniature American Eskimo dog.
The majority of my time is spent in my work as a chiropractor. In 2004, I worked in a chiropractic rehabilitation clinic in Bloomington, Minnesota where we treated a variety of conditions, mainly work and sport injuries. It was a very exciting experience because many of our patients were professional athletes, and sometimes you got to see your work displayed on television. I also had the opportunity to teach chiropractic students in a clinical setting while I worked as a supervisor in Northwestern's Chiropractic College teaching clinic. Since then I have been moving around the Midwest looking for a place to settle down. I didnít expect to find that place almost as far from the Midwest as geographically possible in Kotzebue, Alaska. But here I am and loving it. Stop by the clinic in the Eskimo Building sometime and see what the chiropractic experience can do for you.
Dr. Lewis Pagel practices full time in Kotzebue

Angie Warnke, LMT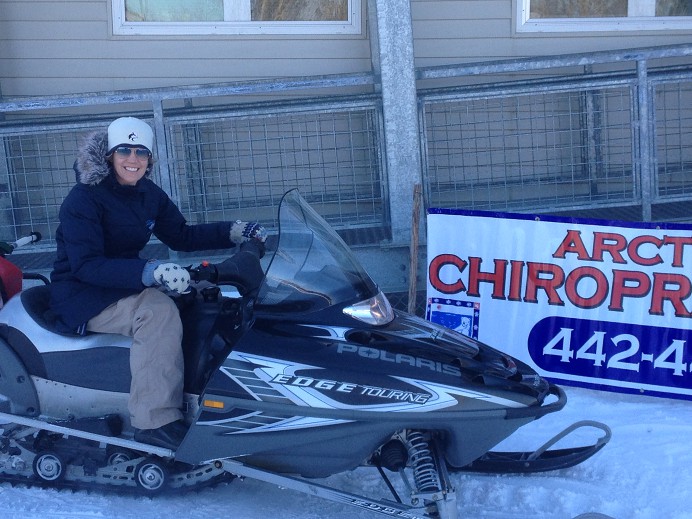 A native of North Pole, Alaska, Angie attended the University of Alaska Anchorage in 1995 to play collegiate basketball and study Psychology and Social Work. After graduating with a Bachelorís degree in Psychology and a minor in Social Work in 2000, she began the study of massage therapy at East-West College of the Healing Arts (600-hour massage training program) in Portland, Oregon. She became licensed in the state of Oregon to practice massage therapy and was certified by the National Certification Board for Therapeutic Massage and Bodywork in 2003. Angie is also a member of the American Massage Therapy Association. She maintained a massage therapy practice in Oregon for 7 years working in various settings from health clubs, to spas, to corporate chair massage, as well as various athletic and community events. Angie enjoys the journey of supporting people with their health and wellness, as well as meeting people from all walks of life.
In 2011 Angie was steered towards a new adventure and found her way to Kotzebue, Alaska. She began working with Dr. Lewis Pagel at Arctic Chiropractic in Kotzebue. Angie believes that massage therapy and chiropractic care go hand in hand, and together they provide you with a complete and effective system for taking care of your health. Massage therapy helps to relieve muscle tension and warm soft tissue areas which assists in making the joints more easily adjusted during the chiropractic treatment. Both massage and chiropractic help to facilitate the natural healing process of the body. Angie also believes that fitness plays a powerful role in your overall health and wellness plan. She volunteers in Kotzebue teaching Zumba fitness to people of all ages and fitness levels. In her free time Angie enjoys spending time with family and friends, dancing, traveling and learning how to play the guitar.
Arctic Chiropractic of Kotzebue is located at 333 Shore Avenue in the Eskimo Building (same building as the Post Office) in a quiet and comfortable setting near the water. You can find out more information about Arctic Chiropractic in Kotzebue by visiting their Facebook page, as well as how to participate in the Zumba in the Arctic classes by going to the Zumba In The Arctic Facebook Page