Lincolnwood Property
We like this property due to it's placement and view. It's tucked between several residential areas, just off the bus route, near a RV campground, and not far from a store. It's got a great Northern view, and up on the hill would be great for fall and winter Aurora Borealis viewing. Detracting facts are - it's not developed - no water, electric etc and the road is very rough and needs gradings/drainage. Electric can't be hooked up for reasonable cost due to easement issues. A water well would have to be dug.

Aerial perspective: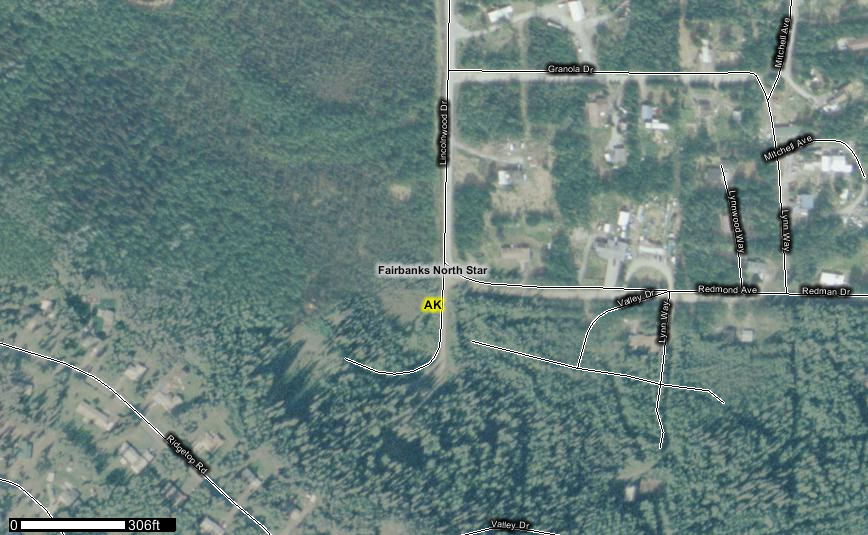 where the AK is is the corner of the property. It follows the road south and west to the cul-de-sac (large clearing) on the right, and from about half way along the left.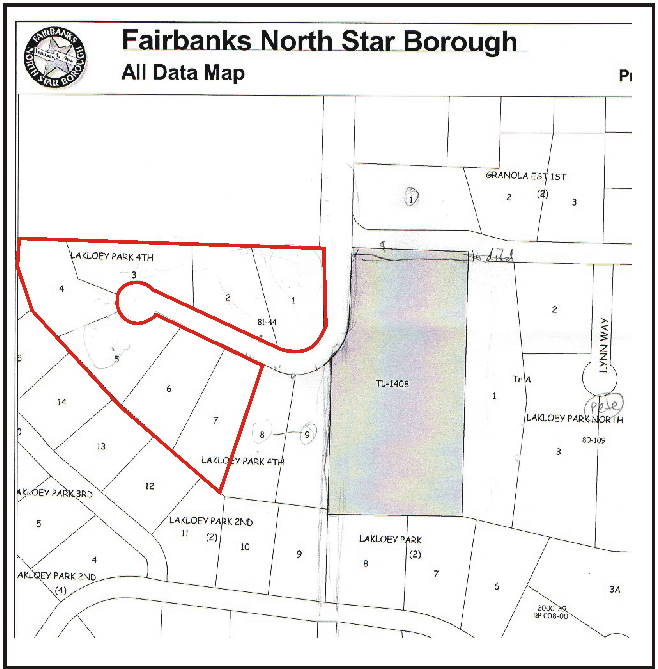 7 lots (1-7) 5 acres
Everything inside the red area.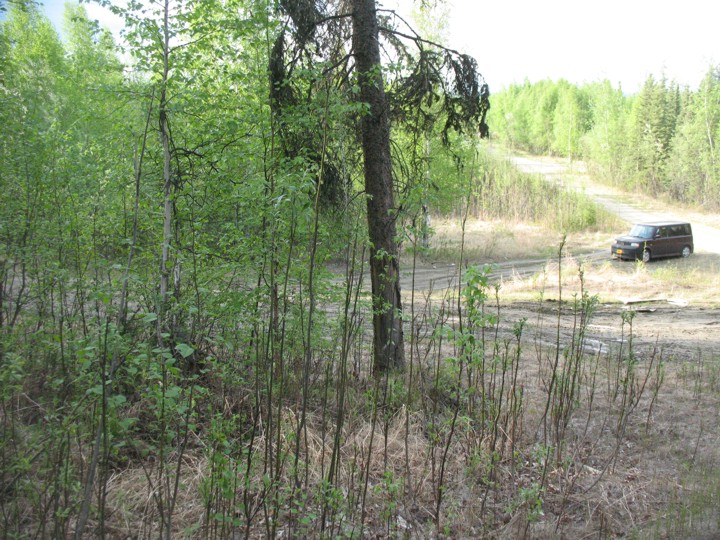 The turn in the driveway. (viewed from lots 8/9 next door).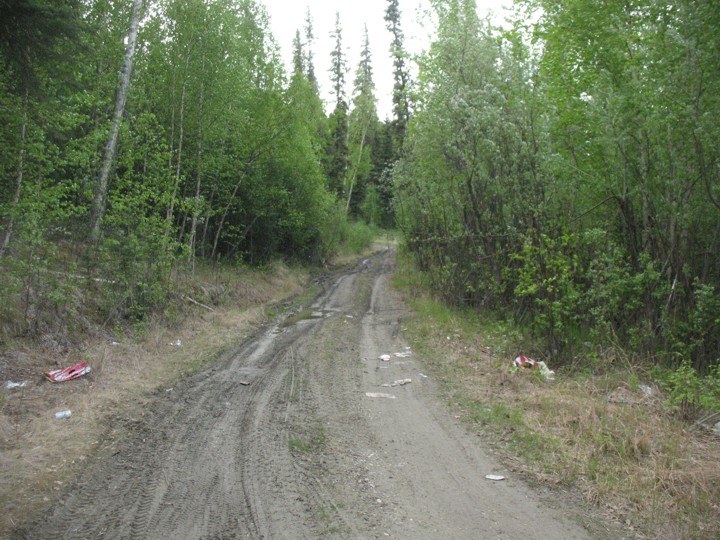 Driveway/Road looking up towards the end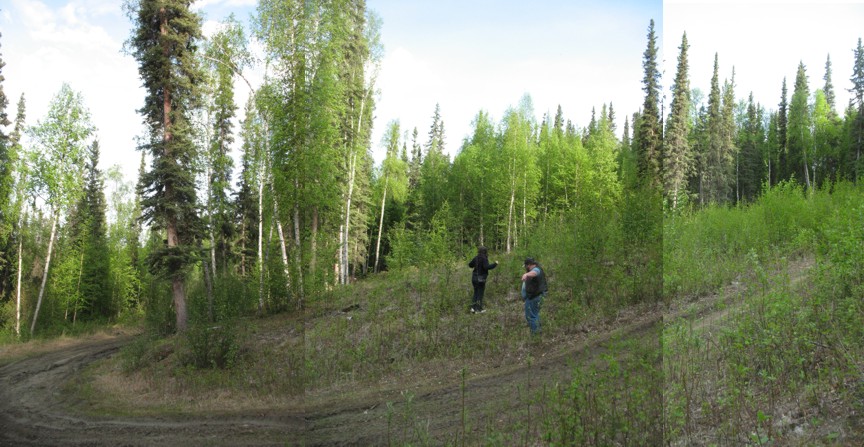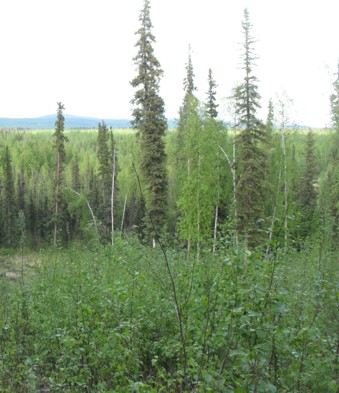 View from the top of the property. See video:

Video from the 'circle' area looking at cleared property.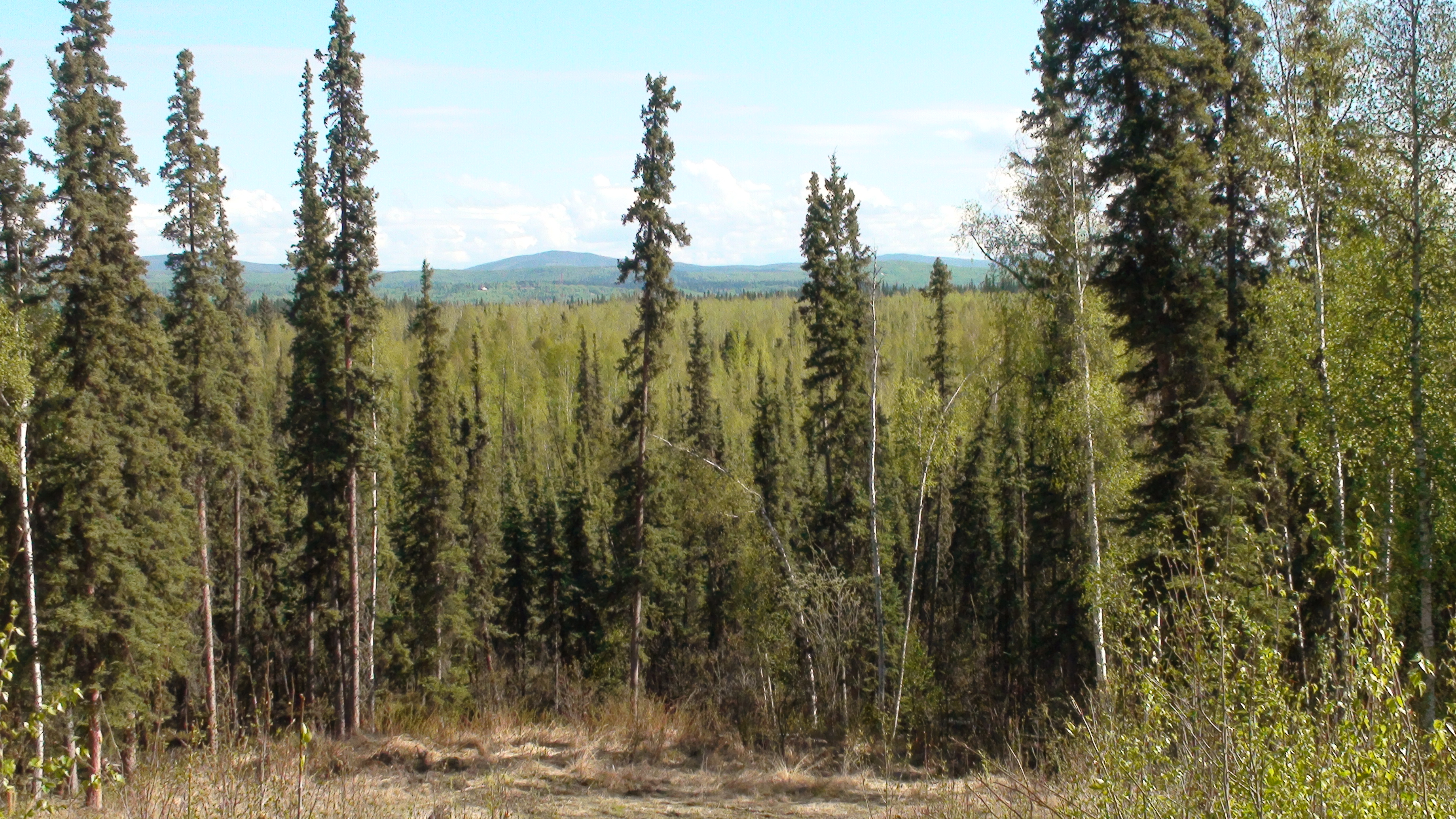 View from the top of the property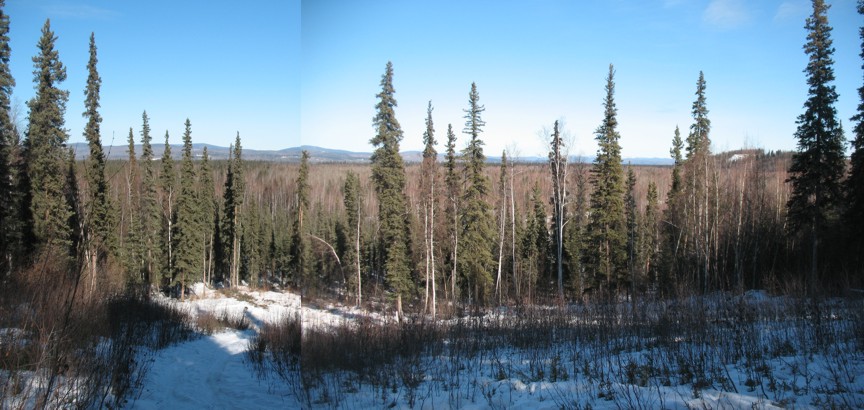 View from the top of the property in Winter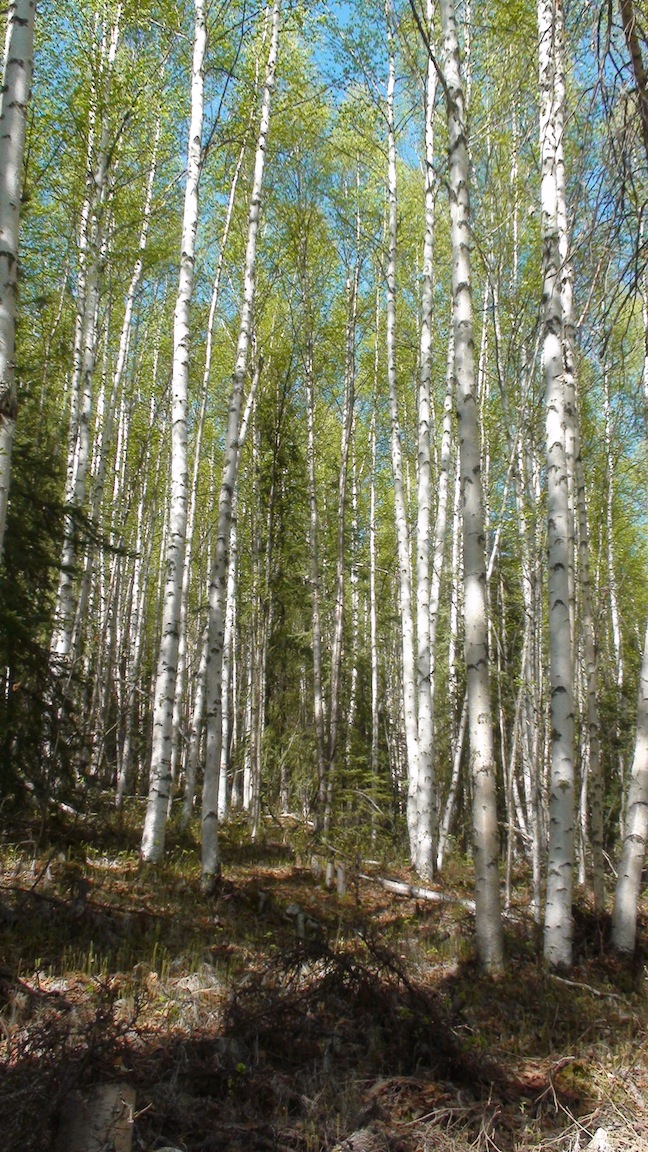 Trees on the property

Trees on the property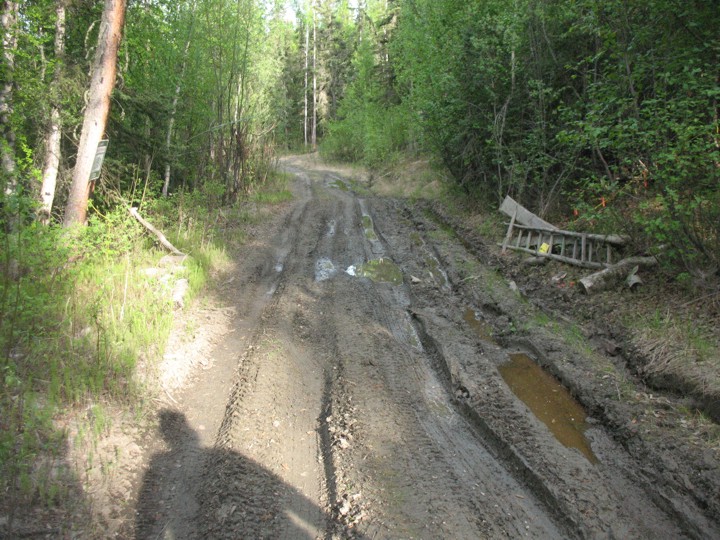 Driveway/Road looking down towards the corner

...which would be the place for Solar, and if we wanted a flat, grassy area. It's very uneven now.
Plans...
We'd LIKE to build a big castle-house B&B on the hill, with additional luxury and hostel-like yurts and other historically inspired dwellings for summer rentals scattered about. Plus trails and other attractions around the property. The yurts would be like dry cabins, and cater to people traveling light and cheap without tents.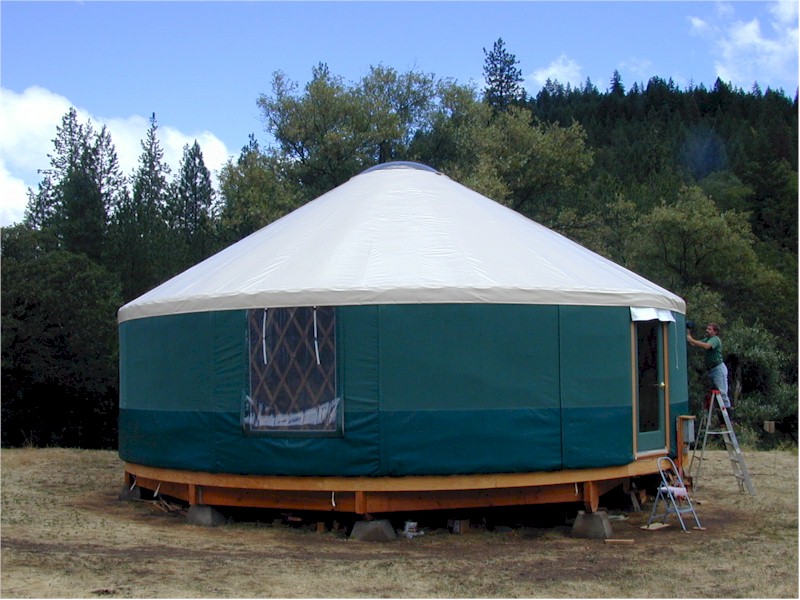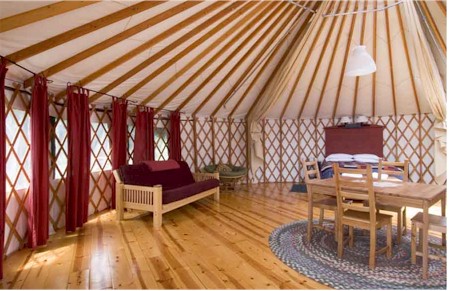 However, we don't have the capital to go large and build the house yet, so we need to consider still buying the land, and perhaps placing a few yurts for a campground on part of it until we have money to improve the road, get water, etc in and a down-payment for the big loan. Yurts? Here's the site for yurts: Pacific Yurts
Back to Khevron's Main Page
Updated May, 2010