---
Khevron's Australia Vacation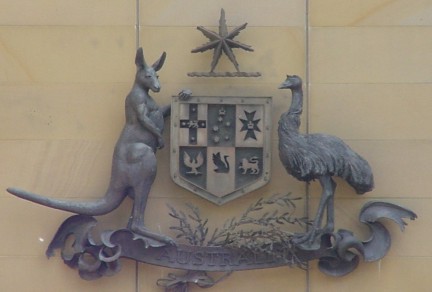 Here are my photos around home-base and Hobart.
Kareina's mother Norma Dart was a wonderful hostess. The house was full of people at times, and she allowed us the use of the car.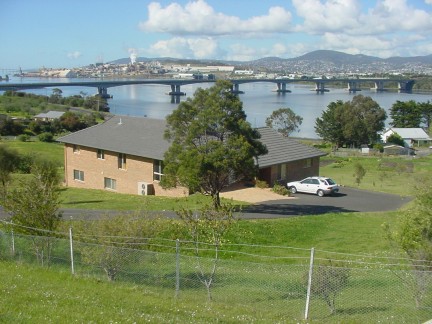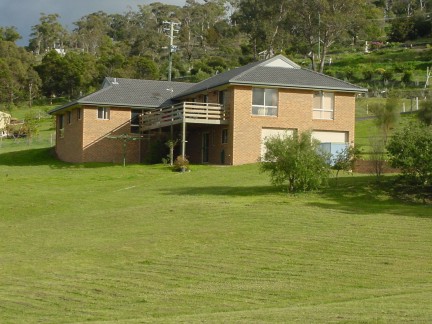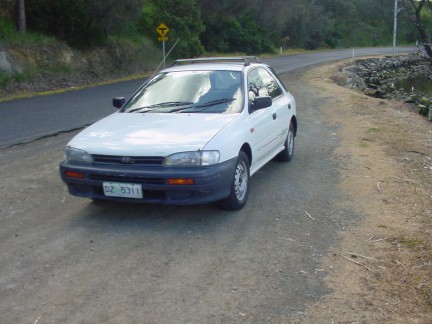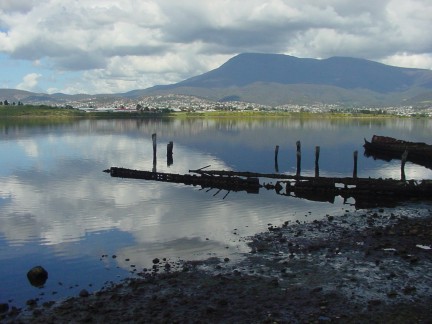 I don't know, but I feel cheated. Our country hasn't gone fully metric, so our soda's are 20ml less than foreign cans!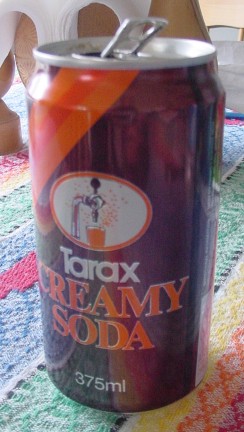 There were LOTS of sheep, but not usually this close!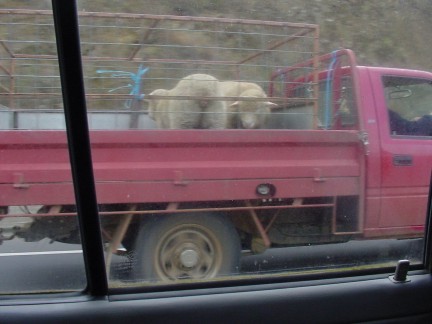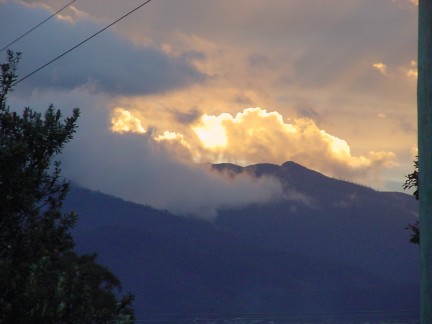 The "Royal Tennis" building. Members only.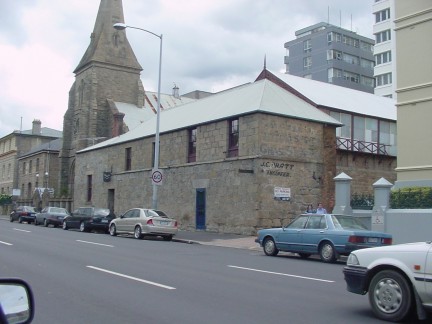 Norma and I took the Cadbury Chocolate Factory Tour. Couldn't take pictures within. I wasn't Willy Wonka's (whew) but they gave us samples and have a store at the end. They have LOTS of stuff we don't get in the U.S.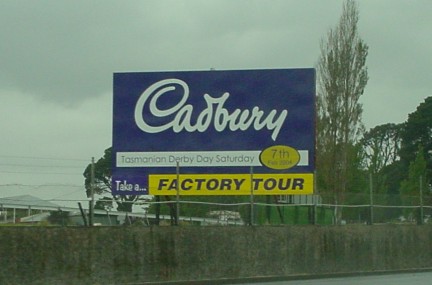 It may be that I was reading the latest Harry Potter book, but for the tour, they 'sorted' us into several groups, so I was reminded of Hogwarts.

Salamanca Market is a weekly event in Hobart. Great Shopping!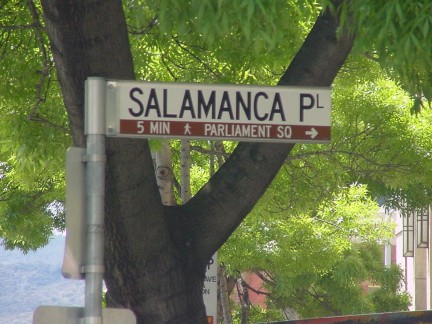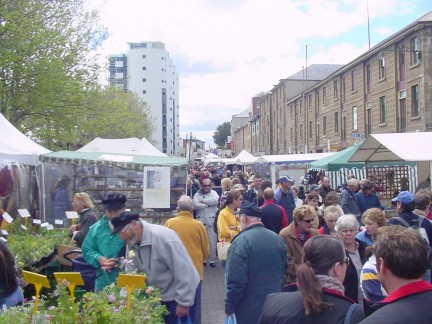 Driving to the top of Mt. Wellington yielded SNOW! I've handles snow in both hemispheres now. It was around freezing and quite windy at 6,000ft.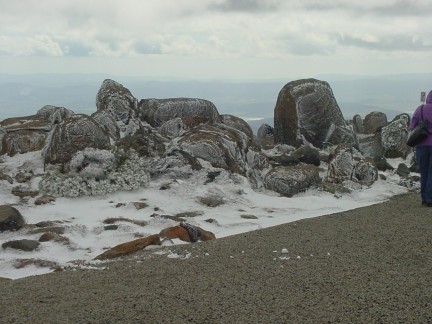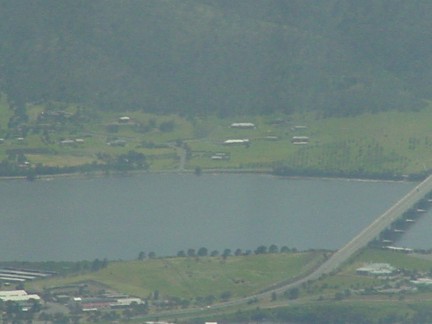 This is right out from Norma's back window. What a view!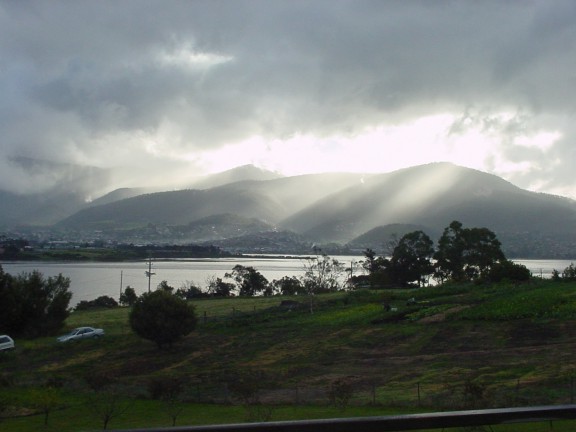 To Khevron's Australia Page