---
Khevron's Australia Vacation
They say Getting there in half the trip. Well, I took some time to get there.
I left Kotzebue dusted with snow and threatening to freeze up on October 18, 2003. It's usually quite iced over and well into snow by this time.

My flights stopped in Anchorage (though late, walked right onto the next plane) then to Seattle, again no waiting, and to Los Angeles. Still took all day to get there.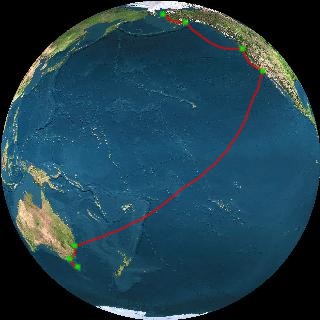 My friend Lareena (in her new Toyota) picked me up and we toured around Universal City, and hit Magic Mountain Amusement Park - well known for its Roller Coasters.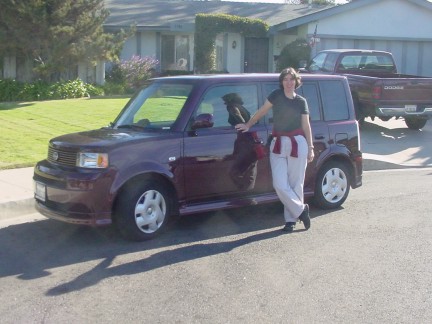 We went on the Viper, Riddler's Revenge, Batman, Scream, Revolution, Goliath and Superman. All had different features - loops and corkscrews, wooden, seated, hanging, standing, etc.
The "Superman" fires you out along a track with electro-magnetic propulsion up to about 100 mile per hour, and then UP ...and back. It's loud like a supersonic jet flying over low to observers.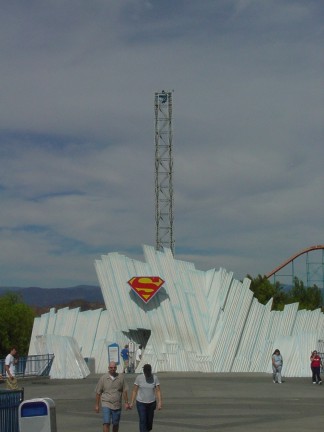 Superman's Launch Bay. Reminds me of Battlestar Galactica's Viper Bay!

The apparatus is larger than is seems, but it's quite a short ride. Happily, off-season lines weren't too bad.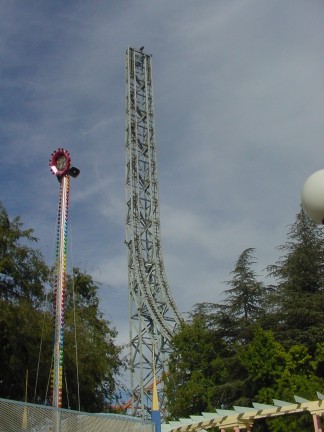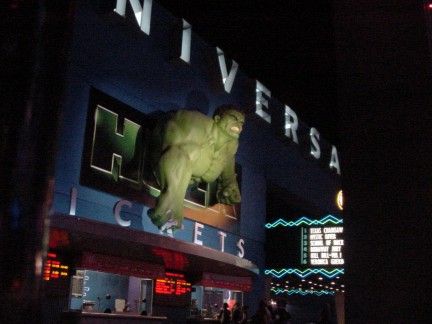 I booked through Priceline.com, and got the dates and a great price! My flight was a 11pm, and so needed to be there around 9.
The flight was uneventful, and went faster than I had worried about for a 14.5 hour ordeal. They played 3 movies, serves a snack and breakfast. I got a little sleep, but I never could sleep well on a plane.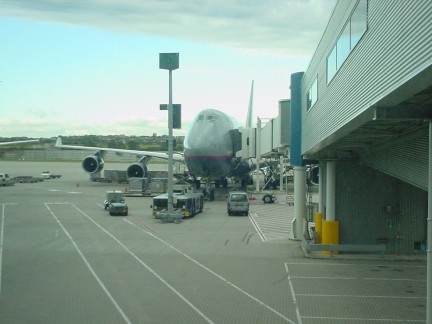 I had a 7 hour layover in Sydney on the way to Tasmania. I wrote ahead to the local SCA-list and got a volunteer to meet for lunch. This is Silfren.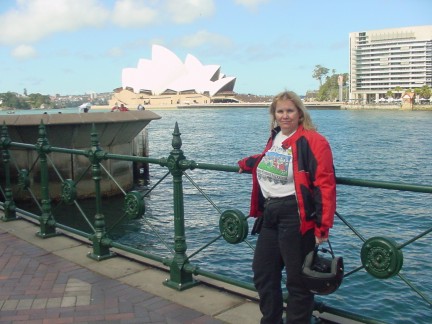 And she was kind enough to take my photo.

The Qantas flight was Sydney to Melbourne, then Melbourne to Hobart.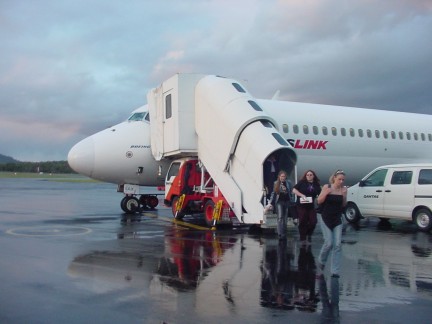 Hobart's Airport is only a little larger than Kotzebue's. But, like Kotzebue, Hobart, Tasmania is the 'end of the line'. There's nowhere further South to go commercially.