---
Khevron's Australia Vacation
Once in Sydney, we headed to the Blue Mountains region
We didn't plan all that much ahead. Par for the course, we always arrived after the tourist information closed at 5, so we relied on local advice. We found a pub/restaurant/Inn in Glenbrook. I had Kangaroo Mignon - Yum. We got the last room at a hotel down the street.
The next day, we visited Wentworth Falls and the cafe' there. Great views! However the background noise of the cicadas was deafening! They buzzed sort of like crickets, but in a cycle, and sometimes the cycles met and there was a beat set for a few seconds.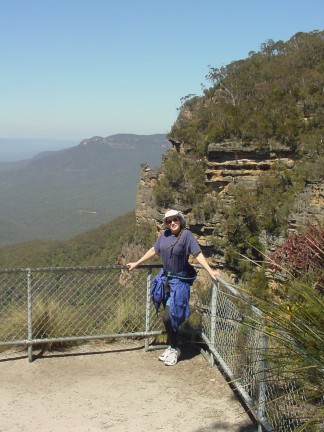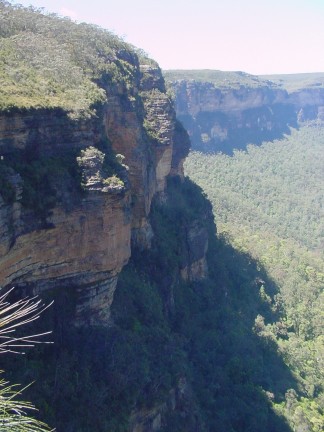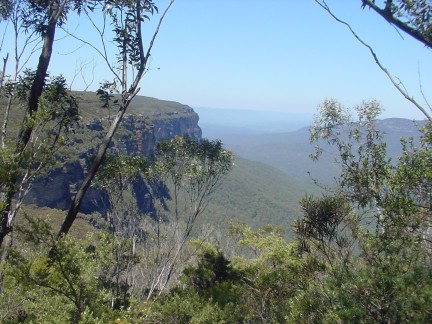 Here's one of the cicadas. It's about 3 inches long.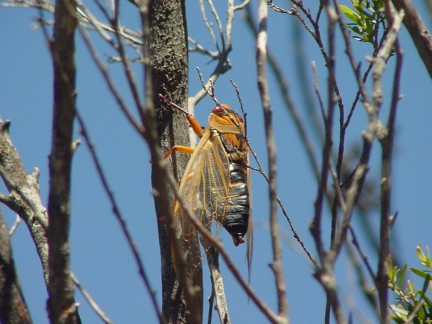 Driving through to the Coast we took a secondary road to Wisemans Ferry. It was a beautiful drive through wilderness, along a river, past horse-ranches and farms.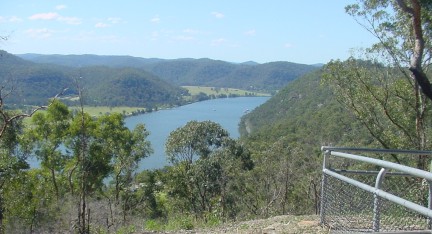 We found the Coast near Gosford and settled at Terrigal Beach at a rather large hotel Kareina spotted. Conveniently, check out time was 11am, so we got to take a nice dip in the ocean, only a little cold, and got to shower and have breakfast with time to spare for a moment on the internet to check mail. The waves were three to six feet high, and we managed not to drown.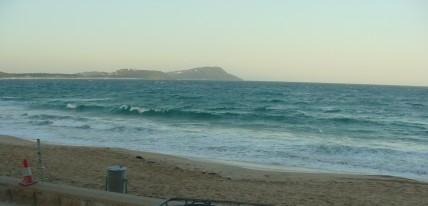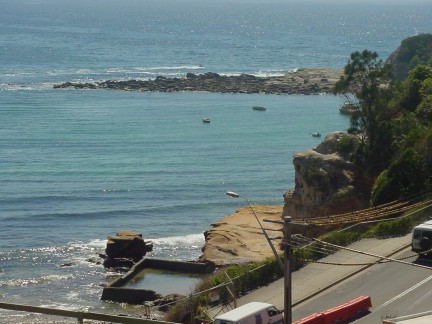 We went Kayaking for an hour on a river near the ocean. Saw a fellow Pelican.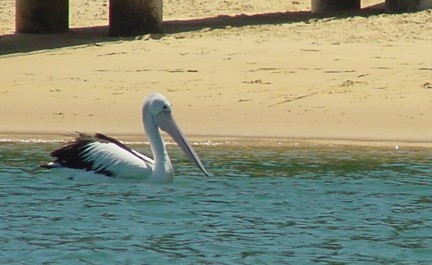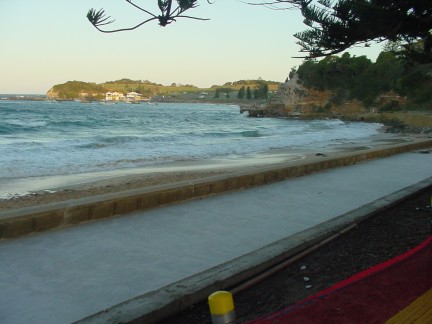 We then headed back to Syndey.

To Khevron's Australia Page