---
Khevron's Australia Vacation
Eaglehawk Neck and the Dog-line
The road to Port Arthur has some beauteous views.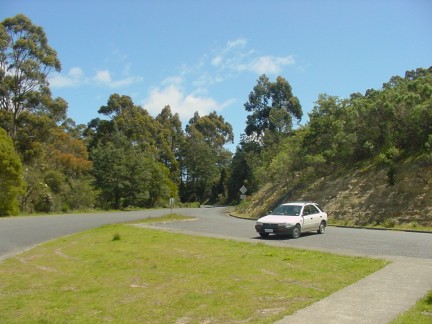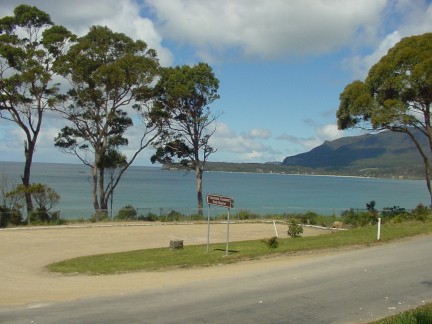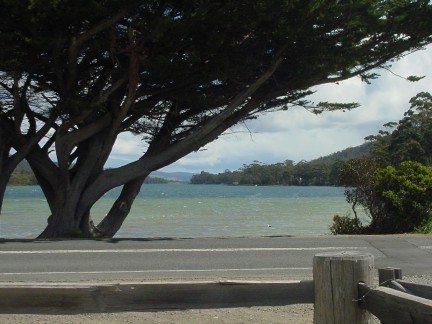 These stepping stones are naturally formed from the ocean's action and the salt on the rocks, dissolving in patterns to resemble a man-made sea-shelf.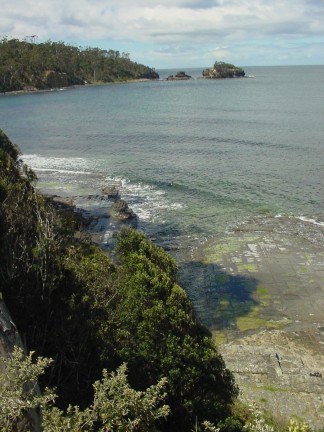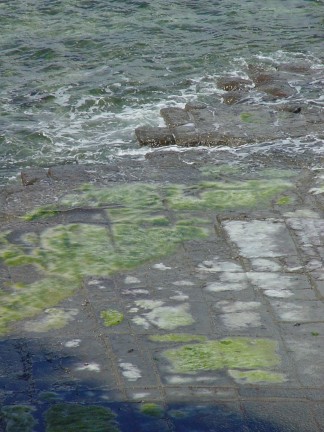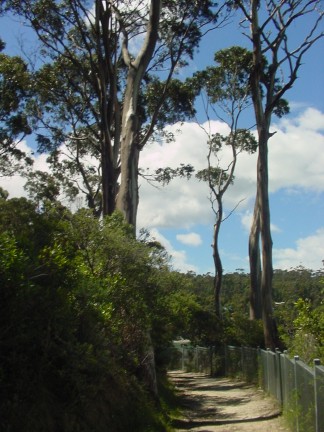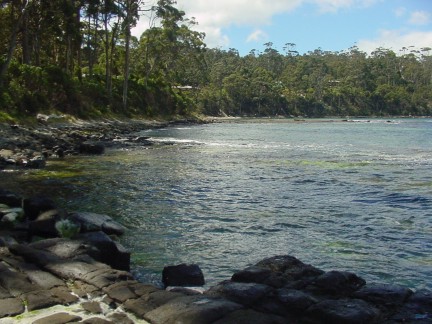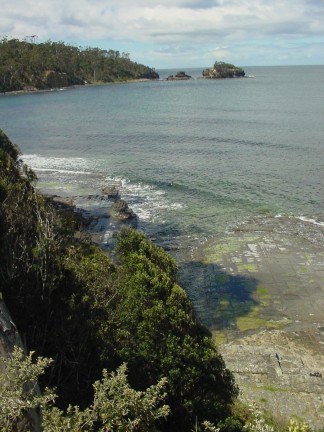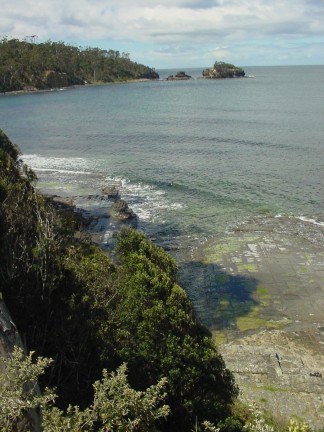 Eaglehawk Neck and the Dog-line
One of the reasons they chose Port Arthur was it's access via a 100meter-wide sand "neck" which they guarded with a small outpost of men and 9-12 dogs. These dogs alerted the guards to anyone trying to pass. They had a system of semafore as well.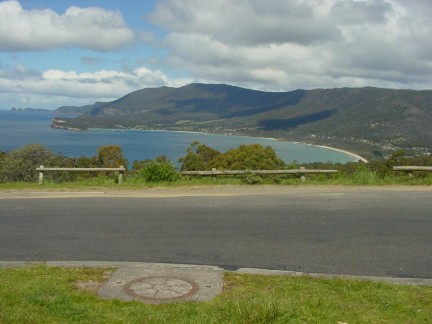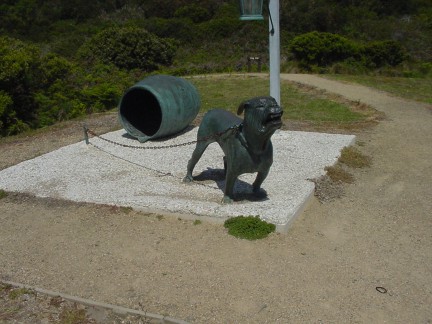 Photos of Port Arthur Historic Site
Port Arthur was a large prison colony in Tasmania. It's on a peninsula southeast of Hobart.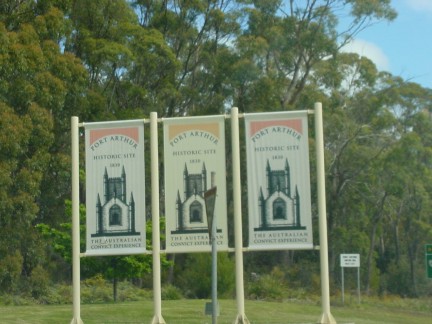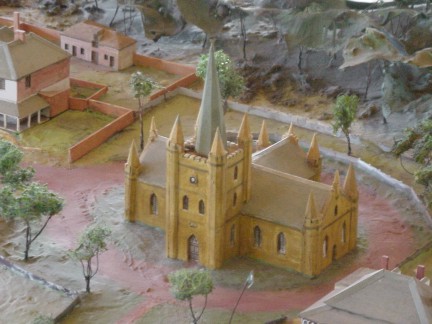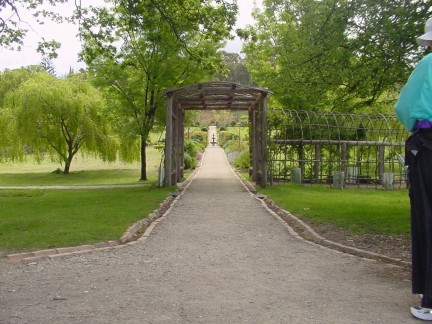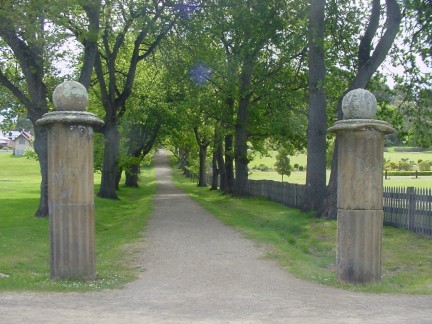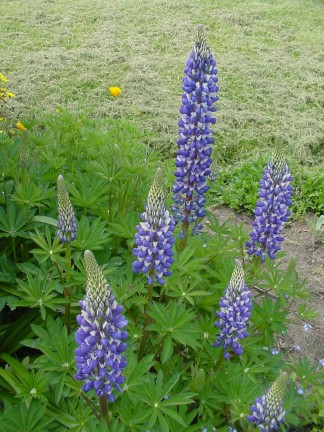 Part of the entry-fee is a short cruise on the bay. It goes by the "Isle of the Dead", which is 2 acres and has 1200 people buried there, and the "Boys Prison". They sentenced children to "Transportation" as well as adults. Those over 8 years old could be hanged as well!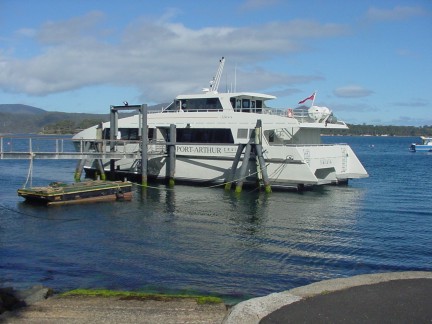 This is one of the views would-be escapees had. Nothing I'd want to try and swim!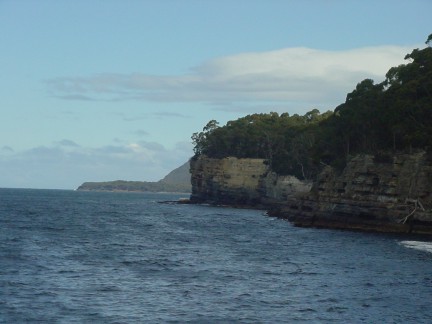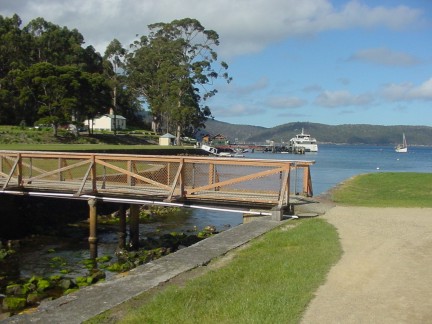 The "Separate Prison" ensured inmates didn't talk to each other. They wore caps with facial covers, walked in chained groups of about 8, and went to church standing up, unable to see anyone but the preacher in the church.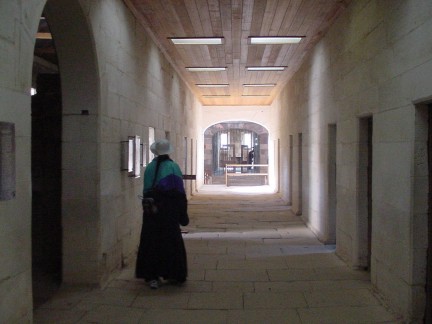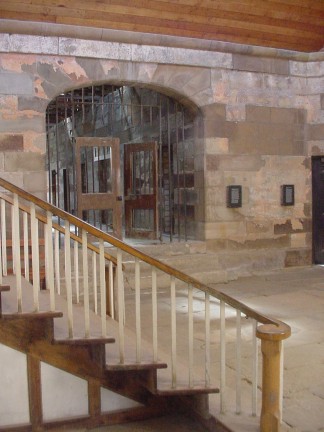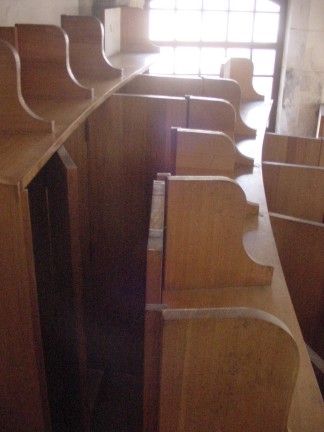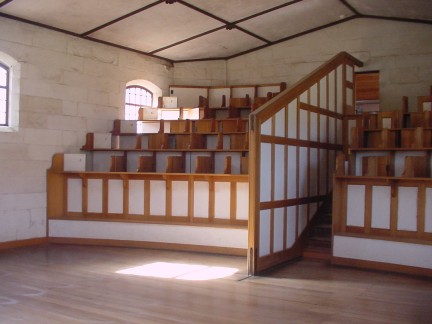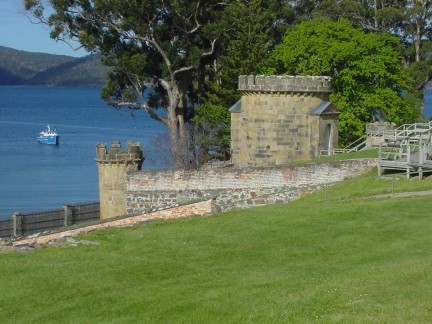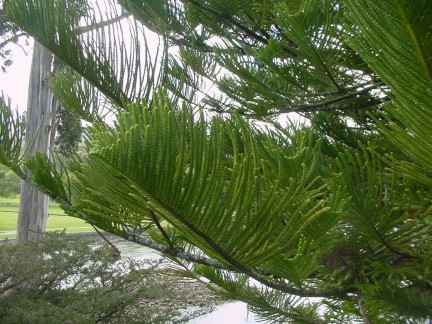 To Khevron's Australia Page