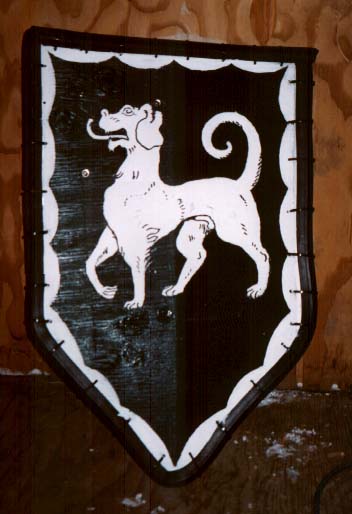 Mastyer Khevron Oktavii Tikhikovich Vorotnikov
Khevron's West Kingdom Wiki page
I've been in the SCA since 1990, but more active since 1992. I was introduced to the SCA by a lady in the
Barony of Settmour Swamp,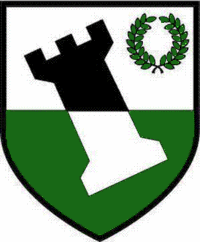 (Northern New Jersey),
part of the East Kingdom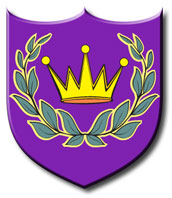 in or around 1984. A few years went by before I really sought out the SCA as a hobby. After 2 moves, I started participating as a newbie
in the Barony of Darkwater ,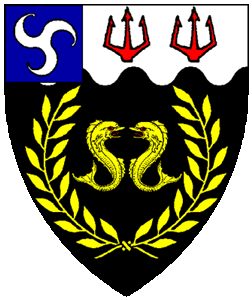 a central branch of the Kingdom of Trimaris (Orlando, FL)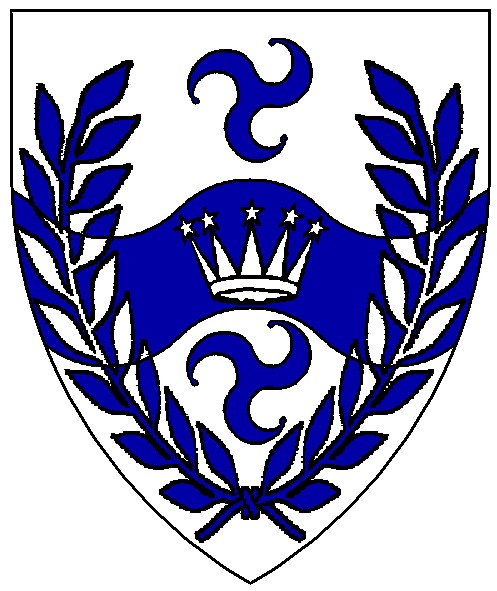 Most of my work and play has been done
in the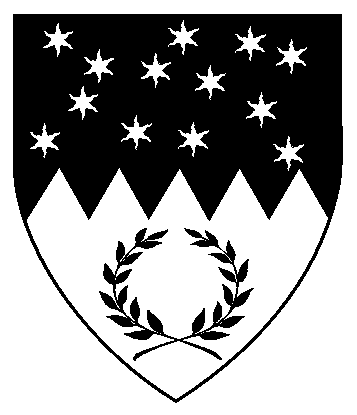 Barony of Winter's Gate (Fairbanks, Alaska),
in the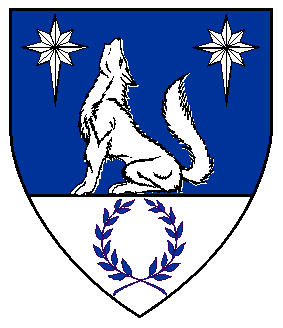 Principality of Oertha,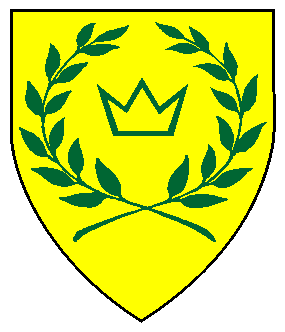 West Kingdom

I protoge'd to Mistress Annora de Montfort of Shadowood in January A.S. XXXIII (1999) and was honored to receive my elevation to the "Order of the Pelican" from the hands of Their Majesties Fabian and Brynn on January 16, A.S. XXIV (2000) at Oerthan Midwinter Coronet. The Pelican is a Peerage for service, much like a Knighthood is a peerage for skill at arms.
My best friend Maisteri Kareina (site) made the garb I wore at the ceremony, as well as an embroidery in the form of a book-cover in the Bayeaux Tapestry style.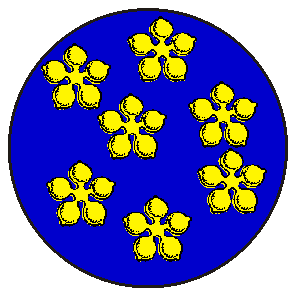 I'm a member of the House de Montfort, which is a large, but somewhat dispersed- service-oriented- mostly West Kingdom household.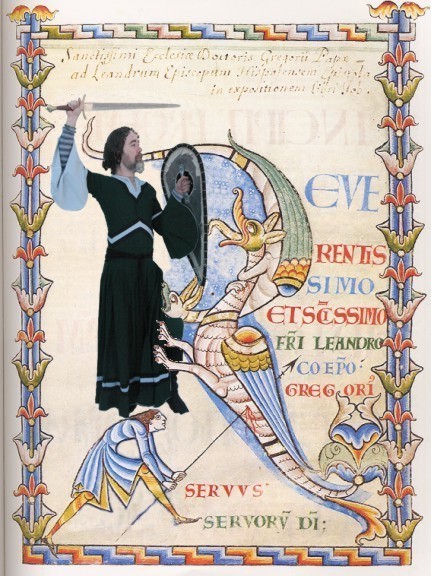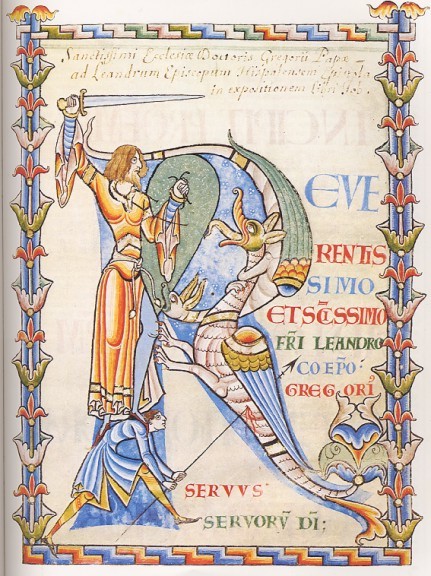 Over the years I've held a number of local officer positions, Baronial Marshal, Chronicler and Web-Minister.
I'm currently the Founding Seneschal and Herald of a (since 9/97) Canton of Winter's Gate called Ynys Taltraeth (Innis Tal-Trayth) fka Moroedd Oer based in Kotzebue, AK. It's the Northernmost SCA branch in the Known World!

I'm a little into about everything SCA. Among them are heraldry, heavy weapons, heraldry, service, autocratting, heraldry, research, games, heraldry, dancing, a little embroidery, I've shot some arrows pretty well, banged out a few pieces of leather armour. I made a chain shirt like a lot of other cliche fighters. I sew!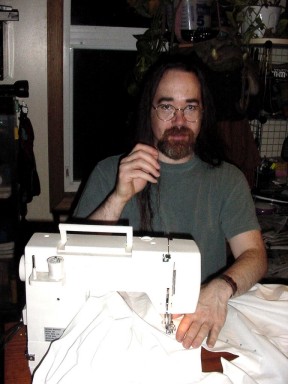 I merchant a table full of stuff at big events too! "Jack o' trades" I also like heraldry.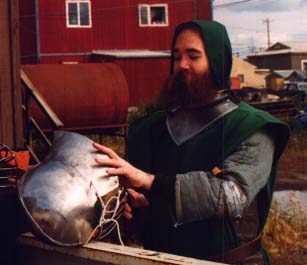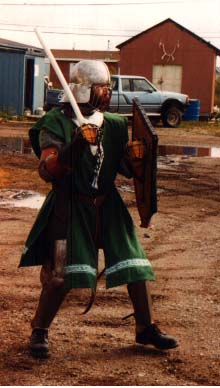 You Are Late Period Western European Nobility.
Nothing excites you more than looking sharp,
even if it breaks your bank or causes you heat
stroke in the middle of summer. Be sure to
drink lots and lots of water, because it can
get rather warm under 8 layers of velvet and
brocade!

What Is Your SCA Clothing Style?
brought to you by Quizilla
I published the Oerthan Royal History and Heraldic Colouring Boke in November, XXXIV(1999). I'm constantly gathering information for an new expanded edition, which I hope to produce in a couple more years (2004ish).
When I was made a Pelican by their Majesties, my best friend, Varakreivatar Kareina made me an amazing commemorative embroidery for the occasion. See it at: Kareina's Embroidery Page It's in the form of a 3 Ring Binder cover.

Being into Heraldry, I have a page called Khevron's Heraldry Page featuring Heraldrydiculous Comics, the 'Oertha Armorial and Order of Precedence' and 'Khevron's Heraldry Service'!
These promote personal heraldry and hopefully inspire people to register arms in the SCA.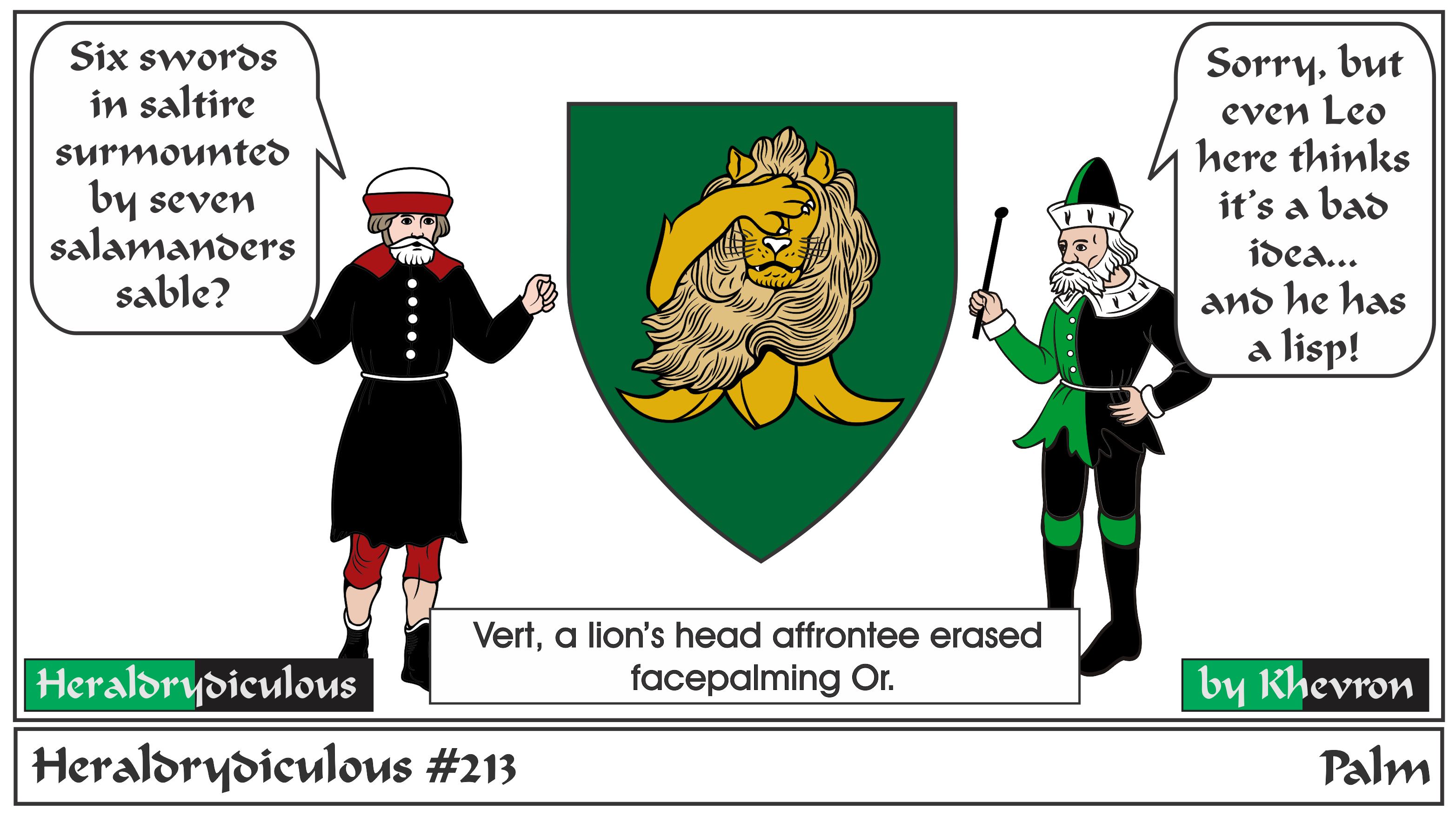 In July, A.S. XXXVII (2002) at Oerthan Summer Coronet, I became Baron of Winter's Gate with Morgana yr Oerfa. I am the Second Baron of Winter's Gate. Morgana is both the first and second Baroness of Winter's Gate.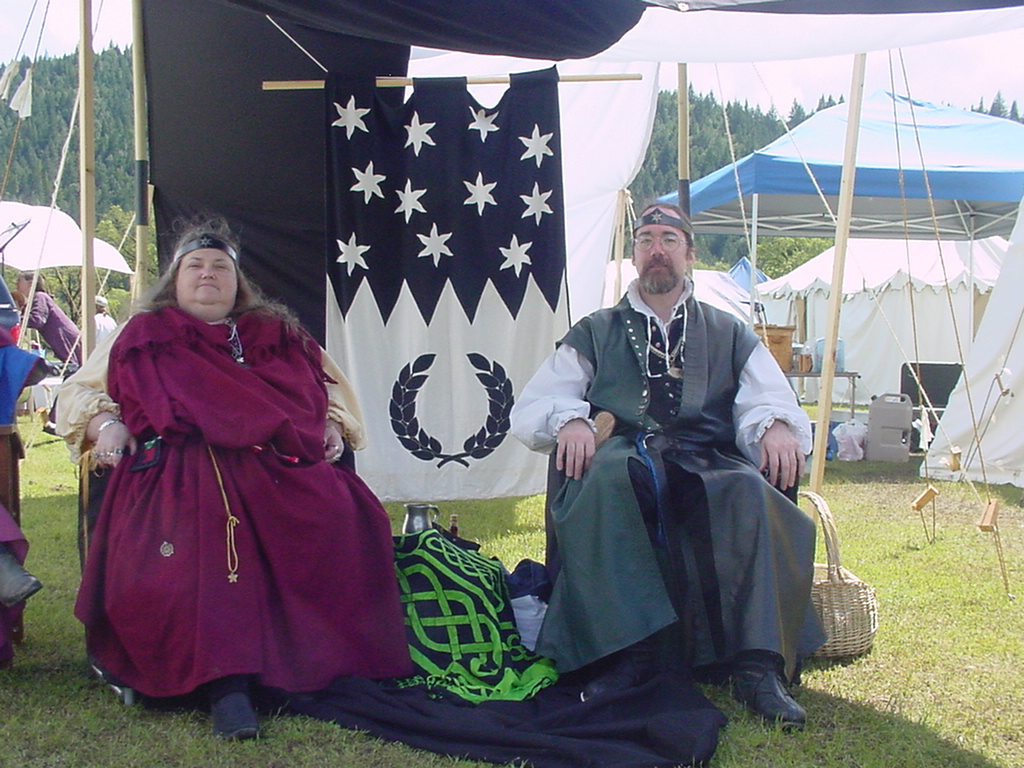 We stepped down May of 2005.


SCA Main Site Society for Creative Anachronism

Barony of Winter's Gate Lots of Stuff, Officers, Contacts, Links...

Canton of Ynys Taltraeth (fka Moroedd Oer) Check us out!

Royal Genealogy of the Known World This is a way cool page.
Lots of great historical info!

Per pale vert and sable all semy of caltrops, a talbot passant argent.