The Purgatorio T-Shirt
Oertha has held one West Kingdom event within it's borders,
and that was Purgatorio Coronation in August, A.S. XXVII (1992).

This is the design on the T-shirt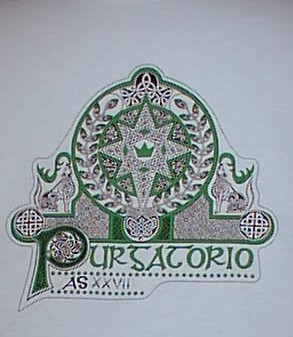 Many T-shirts were sold at that event, but many more had been made.
These have been in several different storage places over the last 8-9 years
and were brought out again in January, 2001.

The remainder were sent to Gleann Ahbann for SCA Katrina victims.

Send me comments, questions or orders to:
Khevron


Back to Khevron's SCA 'for Sale' Page