---
Heraldrydiculous
by Khevron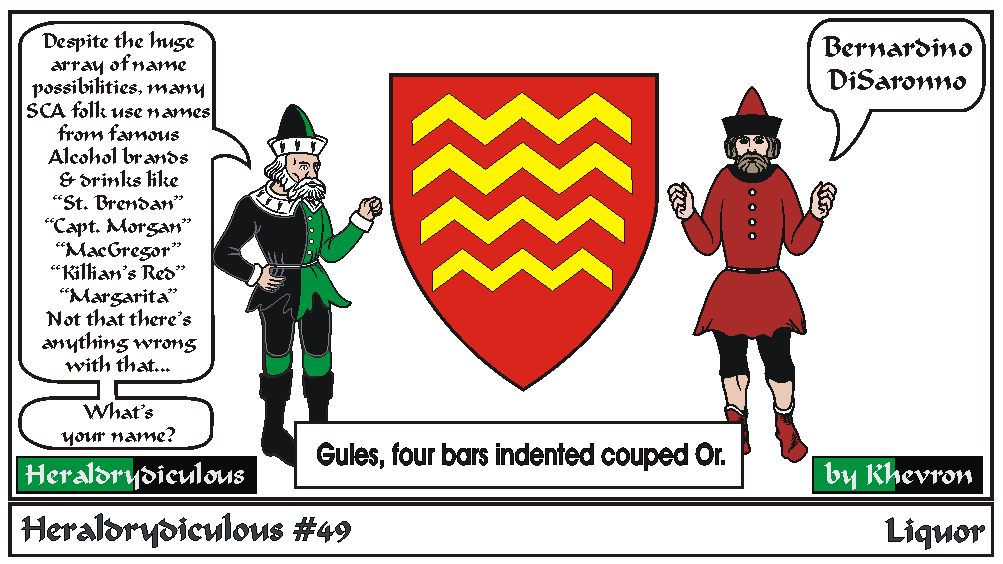 ---
SCA folk register names from more sources than alcohol brands, so the theory doesn't really mean anything. A quick count of these names comes up with 303 Morgans, 72 MacGregors, 52 Brendans, 30 Killians and just a few Margaritas (Margaritae?).

Bars, or Barrulets are diminuatives of the Fess and are found in the Ordinary under Fess. Two bars are called Bars Gemel, or Bars Twinned. All these go all the way across the field to the edges.
These bars do not and so are blazoned as couped.
In Service of the Dream & Heraldic Display!
-Mastyer Khevron
e-mail:

Back to Khevron's Heraldry Page

<!1-21-07)