---
Heraldrydiculous
by Khevron
This is my 200th Herald-ridiculous Comic! Be afraid - there is no end in sight!
Thanks for following me this far!
Thanks for being or appreciating Heralds and the work & knowledge necessary to develop arms for folk of all tastes and cultures!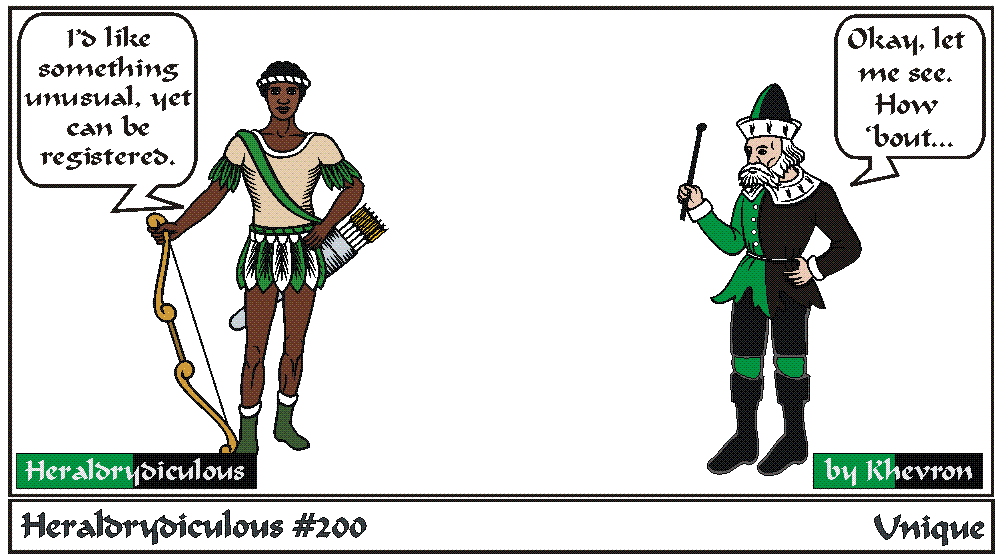 Lots of non-TSA ideas for unusual heraldry - you should, however, think simple.
Some of these design concepts are from the Zurich Rolls
They are just concepts - not conflict-checked. Feel free to use them or parts.
e-mail:

---
Back to Khevron's Heraldry Page
<!4-06-10)