---
Heraldrydiculous
by Khevron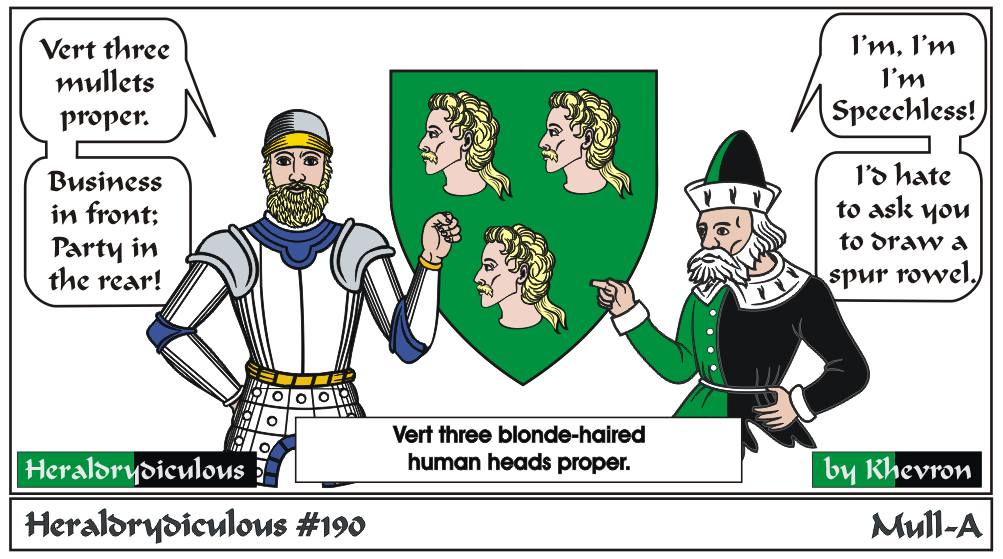 Please don't kill me. (ducking)

Examples of Mullets:



Mullet Or


Mullet of six azure


Spur Rowel vert (Mullet of six pierced)


Mullets are a very old charge (13th century) and are actually spur rowels, but are usually referred to as stars (Stars, in heraldry, being Estoiles).
Mullets are by default point to chief, and of five points unless otherwise specified.
They can have from 4 to 12 points, being that 3 would be indistinguishable fromm a Caltrop, and more than 12 being indistinguishable from a sun.


Variants of mullets are Compass Stars- Mullet of four greater and four lesser points; the Riven Star, a compass star disjointed per bend sinister; and mullets formed from other charges such as Mascles and pheons.

The Pierced quality of the spur rowel means the 'hole' will be by default the tincture of the field unless otherwise blazoned.
e-mail:

---
Back to Khevron's Heraldry Page
<!01-27-10)