---
Heraldrydiculous
by Khevron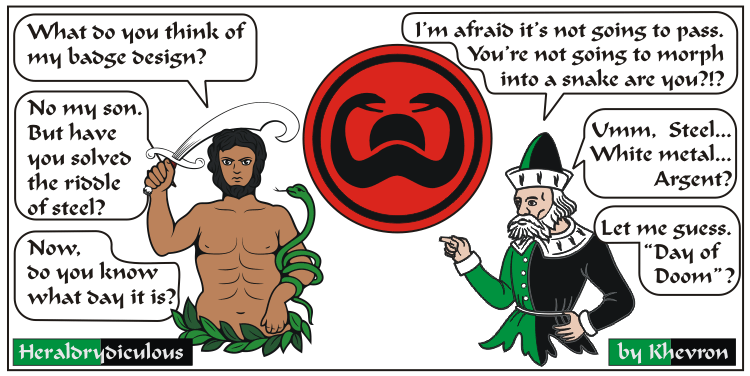 The use of black on red is possible but very rare, breaking the color on color rule, and each use must be documented, and most likely should have a compatible name/persona of the correct time period and culture.
Thulsa Doom's badge is too complicated - Gules, in pale a crescent pendant and a legless, wingless amphisbane regardant within an orle sable. (My guess)
The charge needs to be large and bold. One SCA registered example is "Gules, a bear passant sable." registered to a Germanic persona.

e-mail:

---
Back to Khevron's Heraldry Page

<!8-10-08)