---
Heraldrydiculous
by Khevron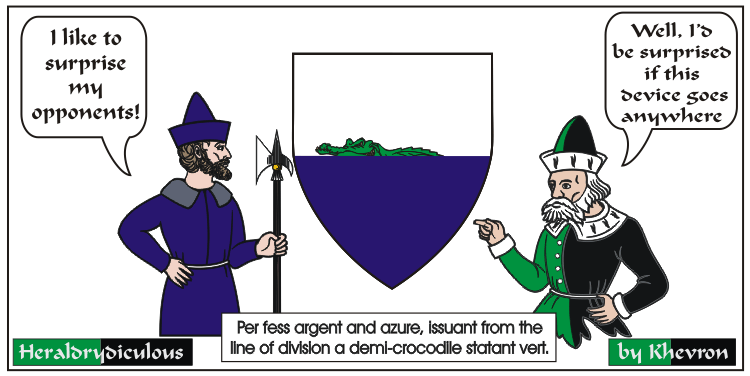 Charges shouldn't generally be place right on the field division. Over it in a big way is okay.
A large Demi-lion or similar _may_ work, but this partial creature is way too small and wouldn't be discernable from a distance.
It's also wrong for making an overall picture of the alligator coming out of the water. Otherwise the tail would be visible...

e-mail:

---
Back to Khevron's Heraldry Page

<!4-26-08)