Welcome to my Heraldry Article Page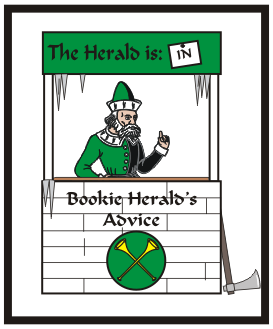 Greetings from Khevron, "at Large" Herald!

---

Khevron's Heraldry Service
-Still Totally FREE!!- So, you would like to develop an SCA name, device or badge?

---
---

Random examples of Heraldry Photographed in Ireland and the United Kingdom
from my June, 2008 Vacation photos. Arms and charges, etc...
Visit my "Castles" or General photo albums as well!

---
Khevron's Winter's Gate Mini-Roll of Arms
Arms of Current and Former Residents of the Barony of Winter's Gate.
---
Branch Name Help
How to Research and Register a Name and Device for an SCA Branch Group.

---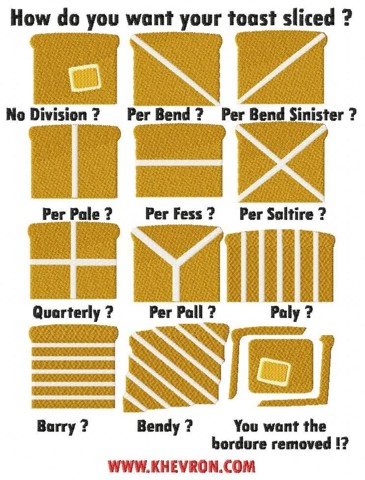 Heraldic Toast
A lesson in field divisions


Think 'Simple'. ;-)


In Service of the Dream & Heraldic Display!
-Mastyer Khevron
e-mail:

Back to Khevron's Heraldry Page
and Heraldrydiculous
http://www.khevron.com